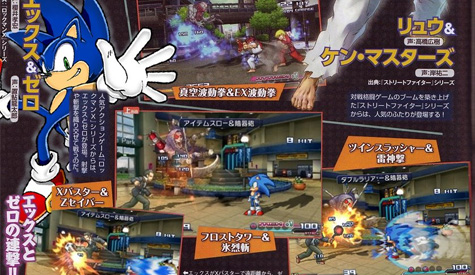 With the Japanese release date coming in a couple weeks and still no announcement of an English release, it's not looking good for Project X Zone fans in the West. Luckily, there's one man on our side at Namco Bandai and he goes by the name of Katsuhiro Harada. Yesterday he tweeted:
I proposed localization of Project X Zone.

— Katsuhiro Harada (@Harada_TEKKEN) September 23, 2012
Admittedly, he doesn't give us much to go on but at least someone at Namco is thinking about a potential Western release. With the 3DS's relatively small library and the large amount of Sega, Capcom and Namco fans there's got to a decent audience for a game like this.
[Source: NintendoLife]