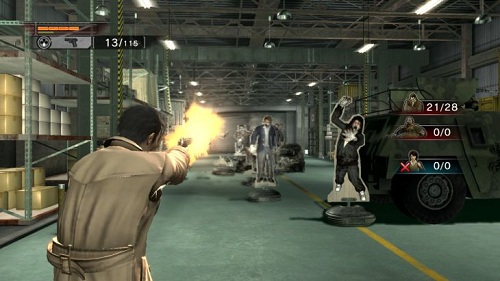 Are you excited about Yakuza of the End? Me too. A newly detailed system allows you to unlock partners that players can use.
They also detail the new Kamurocho Underground which is a randomly generated dungeon for players to grind for experience and items.
The last bit of news is about Gary's Boot Camp. It looks like a shooting range with some cute zombie cardboard cut outs for players to shoot at.
Anyone have any ideas on how to get Sega to bring this to us?
[Source: Andriasang]