If you're reading this, then that means we have put the finishing touches on the final episode of the Sega Addicts podcast.
Typing those words was a lot harder than I thought it'd be when we made the decision, but alas, it's true. After nearly eight years of podcasts, articles, and streams, among many other things, we're finally closing our doors today. While we'll go further into our reasoning on the podcast episode, the short version is, between most staffers moving on and schedules no longer lining up, rather than give you a shoddy product with a skeleton crew, it's best to bow out with grace.
Below, myself, Scotty Mo, and Stevie Grant, the three remaining original Addicts, have compiled some of our thoughts on our time at Sega Addicts. Join us on a little trip through memory lane while you wait on our final episode, won't you?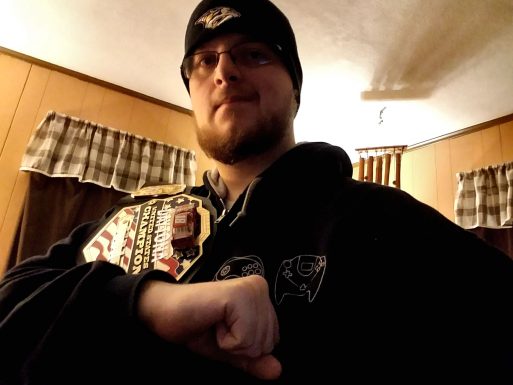 Brett Hatfield
It's hard to believe reading a single tweet from Jim Sterling back in 2010 would actually be a life-changing experience, but it was. A quarter of my life, the entirety of my adult life, has been spent involved with Sega Addicts in some way. I started off as just a listener, brought on as part of the special call-in episode of the original podcast. It was a few weeks later that I received an email from Alex Riggen, asking if I'd like to help out with the new website for the show he'd been working on, and after hyperventilating a bit, I jumped at the chance. I started with helping with the forums, and by writing the Megadriving feature, a look at classic Sega-related racing titles and a nod to my pining for a career in motorsports at the time. It eventually changed to a feature on general sports games because, let's just face it, it can get a bit daunting trying to describe the same type of gameplay in different ways on a weekly basis. And it's almost poetic that the very first thing I ever wrote about on Sega Addicts, Daytona USA, is still part of some of my more infamous moments on the site to this day. And yes, I'll still be defending my Daytona United States Championship against all comers, don't you worry.
I eventually moved onto writing reviews, my first review also being my first taste of the sweet honey that was Yakuza, with Yakuza 4. Alex giving me that review was something that stuck with me in my time with the site. I didn't think I would be qualified to talk about Yakuza, I'd never played it before, after all. But Alex said that was why I would be perfect for the job, and it would also give me an opportunity to expand my horizons. Eight years later, and I'm still so thankful for that advice, and the opportunity. I kept writing, and hoping that my work was improving. Despite pissing some folks off at the beginning, I'd like to think I kept things as fair as I could, and at least improved to being a slightly adequate writer.
In 2013, Alex announced he'd be stepping down as the head of Sega Addicts, and asked if anyone would like to step up and keep the site going. I didn't want to see the site go away, so almost out of desperation, I took the initiative. I'd never been placed in such a role before, and the transition was not easy. We lost a good chunk of our readership, a couple of incredibly important staffers, the entire original cast of the podcast, and it seemed like nothing was going right. I admit I felt like I was in over my head many times, and felt like quitting, but about midway through that first year, everything finally started to come back together.
We had our video podcast, Sega Addicts After Hours, that was an absolute ton of fun, and personally, helped me through a lot of my anxieties about being on camera and on a mic. We rebooted the original audio podcast, and made it to 125 episodes finishing with the one going out today. We started streaming more with the advent of Twitch, with thousands of hours of content, and some of the most fun I've ever had playing games, whether we were hitting that sweeeeeeeeeeeeeeeeet dank in Dengeki Bunko Fighting Climax, mounting our friends, or witnessing the greatest goaltending in Rocket League history, just to name a couple of the countless memories we made on there.
And we can't talk streaming without talking about The Dreamless Dreamcast Marathon evolving from a series of blog posts by former editor and all around wonderful person Josh Newey, to a full on party at Scotty's house, where we've raised over $1600 for the kids at the Children's Hospital of Pittsburgh just from sharing our favorite console, which is absolutely INSANE to think about. It absolutely blows my mind that celebrating a console has actually made a difference in childrens' lives, and I encourage you all, if you haven't already, to take part in Extra Life this year, whether as a donor or a participant.
We also built great relationships throughout the Sega community, and I have to say, contrary to what I feared when I took over, nothing ever felt confrontational or like we were competing with one another. It was just a giant extended family all covering our favorite game company, and I'm thankful to sites like Sega Nerds, SegaBits, Dreamcast Junkyard, Saturn Memories, and RadioSEGA, among others, for giving us a seat at the table. Speaking of the latter, the fact that they even gave myself and Stevie a two hour slot on RadioSEGA for two years without kicking us off is utterly amazing.
Lastly, we built one helluva community. Whether it was on the old forums, through our Twitch, where we met guys like TJ and Flocky, or through our Discord, you guys have been absolutely phenomenal, and it's been an honor to at least attempt to entertain you. It was incredibly rare to see a bad apple in the bunch, and I personally cannot thank you all enough for your support over these last few years. It's especially rewarding after how much we struggled after the transition to see such a community absolutely blossom from basically nothing. It made all the hard times worth it, without a doubt.
As for the future, the site will remain up as an archive, the Discord will stay open, and every podcast episode and Youtube video will remain as well. We'll also still be hosting our individual channels on our Twitch, and, who knows, maybe one day we'll dust that off… As for my own future, you'll see me around in some familiar places. Myself and TJ have plans that are announced in the podcast, and while we'll be taking a bit of a hiatus, myself and Stevie will be returning to RadioSEGA in the very near future with a new show.
I'm going to cut this off before I ramble here as much as I do on the episode, but again, thank you, thank you, thank you. To my family, my fiance, and my crew for being so damn supportive and putting up with me over these eight years. To everyone on the staff, for doing an amazing job with the site and our media, and some of y'all being some of the best friends I've ever had. To our community, to our friends throughout the general Sega community, to the amazing people at Sega and Atlus themselves, to every other developer or publisher that let us cover their games, to everyone who has ever been a part of this.
Thank you.
Goodbye, and good night.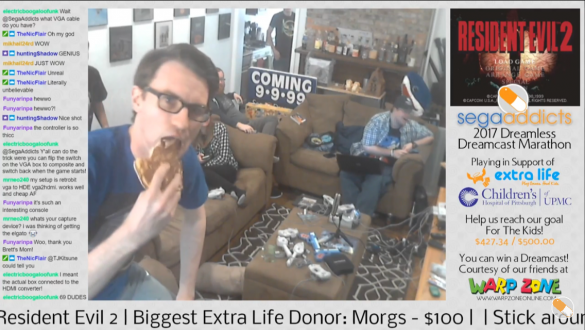 Scott Morrison
Anyone can make a website. Anyone can record a podcast. Just about anyone can stream video games. But to build a community around all of that takes a whole lot of spirit and more. I noticed that spirit back in 2011, and ended up tackling five separate 24-hour Dreamcast Marathons, hosting three separate podcasts, and writing countless reviews. I never thought the ride was going to end. Today, however, Sega Addicts is closing its doors, and we would love if you stuck with us this one last time to hear how much this site meant to us, and what we will be up to after we lock up.
I actually discovered Sega Addicts almost accidentally. I was watching a Dreamcast stream entitled "I Have A Dreamcast," on Martin Luther King Jr. Day and was captivated by the fact that someone loved a Sega console as much as I did. The stream ended and I took to the internet in search of other Sega fan sites. Something drew me to the Sega Addicts link. I soon began routinely checking the site and listening to the podcast. Nearly every week I would submit a question to the podcast, post on the forums, and comment on feature posts. Fast forward a few months when Alex Riggen asked me to write for the site due to my consistent commitment, and I couldn't tell you how confused and honored I was. The only time I wrote anything on the internet before this website was my silly LiveJournal blog, or Facebook updates for my rock band.
My first review for Sega Addicts was Rayman Origins (loosely Sega-related since the first Rayman released on Sega Saturn), but the first game of which I actually received a review copy was Mario & Sonic at the London 2012 Olympic Games (man, that title length). I could not believe I received a physical game to play and actually dictate my experience. The game sucked, but you can bet I will NEVER get rid of it. Seriously, it is still on my shelf and despite the fact that I sometimes forget when I bought a game, or why I own it, my ownership will never be fuzzy for that title.
I felt such a sense of pride that I was actually writing reviews for a website. I was a member of something with regular podcast listeners. I was writing on forums as a staff member. Within my time on the site, I have held the role of Contributor, Community Manager, Reviews Editor, Podcast Host/Editor, and Stream Host. I've done my time here and there. But rather than gushing forever about my newfound internet ego, I'll try to run you through my timeline here at Sega Addicts… maybe at Sonic speed? Shut up, here we go…
I sat in from time to time on the main podcast with Alex Riggen, Kris Knegge, and Mike and Tom Kyzavat, but the show I sorta leeched my way onto was the Kids Table with Stevie Grant, Josh Newey, and John Doherty. The Kids Table was the immature little brother of the main podcast, so I fit right in. Of the site's lifespan there were technically seven podcasts:
– Main Podcast
– Food Addicts
– Writers Wroom
– Kids Table
– After Hours
– Addicts AM
– New Main Podcast
Having hosted three of these podcasts, I can tell you it has been a blast pretending to be an obnoxious radio announcer between interviews, commentaries, fan fiction readings, and so many other things. While we had routine listeners, I have to be honest that deep down I was trying my hardest to simply entertain myself and the co-hosts. Because if we aren't having fun, then why would anyone else listening?
Later in my Sega Addicts career I began going to conventions regularly, the main one being the Penny Arcade Expo in Boston, or PAX East. As a staff member of Sega Addicts, I obtained a Press Pass two separate times. This allowed me early access to play Alien Colonial Marines (I was fooled just like everyone else), and interview its Senior Producer Matt Powers. At this same year of PAX East, Sega was debuting Sonic 4 Episode 2. I approached the Sega booth, and more specifically I introduced myself to the recognizable face of Sega Brand Manager: Ken Balough. When introducing myself to Ken and handing him a business card, he immediately got excited after recognizing the website's name and handed me a stack of download cards to give away as prizes. I was in genuine awe. An employee at Sega recognized my fan site. That interview was so much fun and amazingly relaxed. Being recognized and appreciated like that is absolutely one of my fondest memories of Sega Addicts.
Following my first year at PAX East, I ventured to PAX Prime (now PAX West) in Seattle. Sega was hosting an event at a nearby GameWorks barcade. My friend, Anthony and I were able to get tickets to the event where the band Cash Cash played a short acoustic set (around the release of Sonic Colors), and attendees were offered two drink tickets, a free buffet, Gameworks cards with 200 credits, and a free Sega controller-themed hoodie. All of this was amazing, but the best part was meeting Aaron Webber for a split second. Not because he was a gem to the Sega community, but because he was so sincere and just reinforced the love Sega has for their fans.
Years down the line, I ended up interviewing Aaron and Sam Mullen about the first Hatsune Miku game to release in the USA. Both of them were so courteous and polite regarding our silly little questions. Unexpectedly (and mainly thanks to Stevie – yes I'm blaming him), I ended up showing them an unboxing video I did for Hatsune Miku Project Diva F. My parody unboxings are something of a hobby, but Sam and Aaron loved it. Insanely enough, Sam asked me later on if he could use the video in a presentation for Sega to show the dedication of fans. Think about that. A Sega employee asked to use my ridiculous parody unboxing video in his presentation. It's safe to say that is my proudest moment from being on this website. And I still get giddy thinking about it.
One of the most important things I have done with this website is the 24-Hour Dreamless Dreamcast Marathon. In 2011, Josh Newey played the Sega Dreamcast for 24 hours and posted a semi-hourly blog while doing so. The following year, Josh streamed the entire show with the assistance of John Doherty. In 2013, I joined Josh at the helm of streaming and we tackled all 24 hours with gusto. The following year, I convinced Brett to co-pilot the Marathon with me. Following the second co-stream, nearly the entire Sega Addicts staff showed up at my apartment from across all corners of the country. After getting everyone to my apartment, we thought we would kick things up a notch and try to do some good with our annual lunacy: we raised over $500 with Extra Life to help the Pittsburgh Children's Hospital. This most recent year was the most astounding, as we not only beat our previous goal of $500, but we doubled it with the help of local retro shop Warp Zone: we raised over $1000 for Extra Life.
One. Thousand. Dollars. I really still get chills thinking about the fact that we literally played video games for an entire day to help kids in need. And all you beautiful people, reading this right now, made that possible. How does that even make sense?! It's an astonishing thing, and I could not have done it had I never posted a few horrible puns on our now-dead forums years ago to lead to writing  reviews, recording podcasts, commentaries, interviews, and sadly now writing this final post. What a ride. *queue The Offspring*
I have also had the opportunity to meet some incredible people amongst the online Sega community. These communities include Radio Sega, Sega Nerds, Sega Bits, Saturn Memories and so many others. The fan community is as amazing as the company that we love and all individually plan on staying a part of it.
Even though the site is closing, we will still maintain portions of our online persona as staff members will continue to be active on the internet. First and foremost, the annual 24-Hour Dreamless Dreamcast Marathon will continue so long as I breath and think (get it?). Our Twitch page will auto-host members, while our Twitter will tweet when those streams are going live. Our YouTube will remain the same, being home to the 24-Hour Dreamless Dreamcast Marathon archives, and many other videos. Most importantly, our Discord chat will remain open as we have built an incredible community that I am very proud to be a part of.
This was an immensely difficult decision to make, but we decided to follow the "all or nothing" mentality as we did not want to produce a half-hearted product with limited resources. While Sega Addicts may be ending, another chapter is beginning and you can hear even more of our reasons, memories, and probably a few tears on our final podcast episode.
Again, we cannot thank you enough for your support. While we may be up and over, we are far from gone.
"Thank you for playing"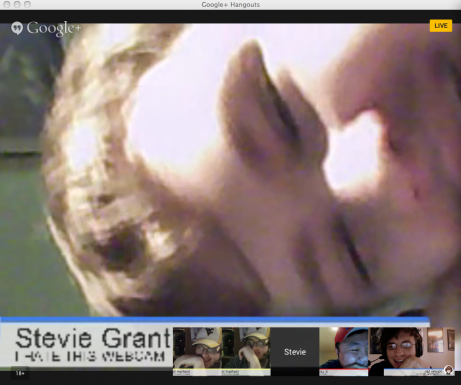 Stevie Grant
Did I ever tell you my pitch to write for Sega Addicts contained an MS Paint comic about Sonic giving himself an enema? In a weird way I think that was the perfect way to introduce myself to this fansite, and in an even weirder way I think that previous sentence kind of sums up my experience overall.
The reason I really liked this site was that it really allowed everyone to write in whatever tone they wanted. We were allowed to be informative, sarcastic, and most often downright stupid. As long as it was related to Sega in some ways (and even then we stretched that) we had free reign to write a feature about anything. Hell I even managed to write a run of intentionally rubbish articles called Reviews of Games I Haven't Played and deliberately confrontational 'worst' lists for fun. I personally haven't read any of my old stuff in a long time but I can't imagine they were all that tasteful. I'd probably cringe now. But to me that's what set us apart in the beginning. That and our community of writers.
It's hard to think so but in the beginning we used to have multiple features every single day! The site had a specific direction for sure under the management of original head honcho Alex 'Big Rig' Riggen, but each individual writer also had their own voice. We could write about whatever interested us. Interested in old Sega ad's? Matthew Jay had you covered right there. What about something freaky? Well Alex Barbatsis had a segment on Fridays all for that. It really worked too, and our 'chewable' avatars represented our extreme personalities very well (major shoutout to artist Tom Kizivat here). This was one of the best things about the site to me- The variety. Indeed displayed by those original avatars.
But what was the absolute best? Was it all the sweet riches? The review copies (holding my DS copy of the Thor movie game right now)? The press passes? What about the fame and glory? No none of that was the best, especially since those last two were never even there to begin with. The best was (WARNING: THIS IS GOING TO GET VERY CORNY) the friends that we made. Yeah I know, go get the bucket. Get all your vomit out before I get all sentimental.
All done throwing up? Great!
Yes I met a ton of cool people at Sega Addicts. All of which I'd like to thank now. As mentioned before Matthew Jay and Alex Barbatsis were really fun people to hang around with. Both people who are since doing awesome stuff now, such as working with Laser Time or making really great cocktails. Seriously Alex's beetroot drink was so good. Now I'm just craving that. Fuck.
But we also had a short lived podcast where Brett Hatfield put up with the tons of abuse in The Sega Addicts Writers Wroom (I never liked that extra 'W' if we're exorcising our demons). Considering that I still give him abuse on Radio Sega it would be remiss of me to not thank him for all the work he's done for the site in it's later years too. Cheers dudes.
In the original writing crew there was also Patrick Reddick, Alexander Sargeant and Andrew Galbraith. All great contributions to the team who deserve a ton of credit. Slightly later on we were also joined by the astute Sven Wohl, Scotty Morrison (sadly without sideburns now), Harry Nezumi, the weeaboo with a heart of gold PockyX, Colin Barton, Anthony Pershkin, and Alex Delia, who as well added to the sites unique personality. There are some writers who joined a while after I stopped actually writing for the site such as Flocky, Elle N Degenerate, Cullen Black, Nick Flair and TJ Kitsune. I wish I'd have spent more time with you guys, for the short time that we have chatted has been awesome.
I personally can't forget all the people I ever recorded with either which is why Michael Westgarth gets his own credit here. Funny man, that guy. Chuckle-Bits was really fun while it lasted and it was pretty much down our rapport which was always easy to strike with him. Thanks for the laughs.
However my favourite thing to ever come out of my work for this site was a podcast called The Sega Addicts Kids Table. A show which was so fun to make, thanks to a dynamic between myself, Josh Newey and John Doherty. I mention this last because I'd like to thank the both of them for being fantastic writers, co-hosts, and most importantly- friends. I spent countless hours recording, and then staying up hours after that just chatting with them. Those times were easily some of the biggest highlights of working with this site and it will be hard to forget those hours. Mostly because I still have all the original recordings on my PC.
And finally we come to the fans, the people we entertained for the love of it. Massive shoutout to Sega Addicts superfan Shiggedy, as well as Chuckle-Bits follower, Chloe. Anyone who ever did art for us deserves a thanks too, such as Jigger who did some stuff for Kids Table, and the mysterious 100 who drew some amazing fanart that I still use in places to this day. The folks at Press Pause Radio also deserve a shoutout for being great in general. Oh and huge thanks Sonic social media legend Aaron Webber, who always seemed to just 'get' what the site was about.
This is already longer than I wanted it to be but we wouldn't even be here without the original podcast crew who started it all. Major thanks to the guys that began all this: Site founder Alex Riggen, Tom Kyzivat, Mike Kyzivat, Kris Knigge, Jim Sterling (yes, that Jim Sterling… no seriously!), Topher Cantler, and Francis P. Tassium.
And what better way to end my thanks with a poem? I won a copy of Battle Monsters with this when I was but a humble listener. I think it only appropriate to end as I began:
Shall I compare battle monsters to a summer's day?
Thou graphics more lovely and more temperate.
Rough winds do shake the darling buds of Makaryudo. Who somewhat resembles a viking.
The sega saturns lease hath all too short a date.
Sometime too amazing the graphics eye of heaven shines,
And often is the disc complexion dimmed;
And every boss from battle monsters sometime declines,
By chance, Avatar is made from fire, water earth and wind
But thy eternal game shall not fade
Nor acclaim possession of that fair thou ow'st;
Shall even death brag thou own battle monsters
When in fighting games time thou grow'st,
So long as men can play battle monsters
So long lives this, and this gives life to thee to play thy greatest fighting game ever made.
---
Thank you all.