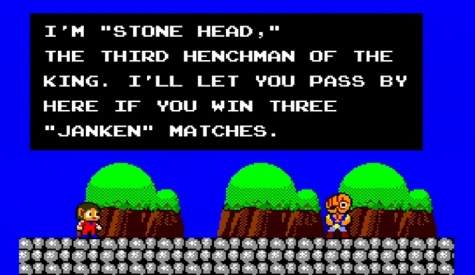 Remember when the SEGA Vintage Collection: Monster World was discovered? Well, it appears Sega has more "Vintage Collections" up their sleeve as xbox360achievements.org have uncovered another collection entitled "Alex Kidd & Co."
My initial reaction was extreme elation as I was hoping for an Alex Kidd collection on XBLA. However, after more research this isn't what I expected. It includes three games but only one is Alex Kidd in Miracle World with the others being Revenge of Shinobi and the arcade version of Super Hang-on. I have no idea how these three games got put together.
It's still great to see these games coming out and there's some cool options like being able to play Alex Kidd with the original Japanese dialogue and 3D support for Super Hang-on. I just hope Sega continues to put out these Vintage Collections at a reasonable price. Also, the menu system for the collections is pretty cool looking.
[Source: xbox360achievements via SegaBits]