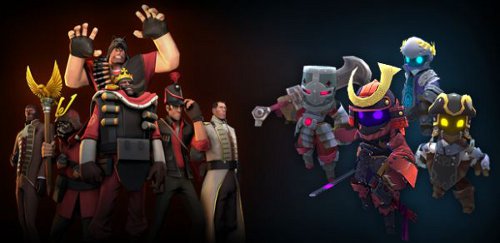 Strategy fans rejoice! Sega has teamed up with Valve to bring you the ultimate Total War sale, including a 75% discount of every Steam released Total War game in one fantastic bundle. Every game by it's own is 25% off too, with specific games receiving daily deals. But the fun doesn't stop there because Sega are also offering a few exclusive Total War themed items for Team Fortress 2 and Spiral Knights players, including the fans that jumped on before this weekend. Meaning that if you bought titles from this sale before you could still get the Golden Laurel accessory for Spiral Knights, or the Freedom Staff and K-9 Mane for Team Fortress 2.
John Clark (Vice President of Digital Distribution at Sega) stated the reason for this sale:
We thought that a great way of marking the release of the first Rome II gameplay vid would be to highlight the classic that really made Total War the series it is today.
The sale is due to end September 30th so you better grab these before this weekend of Total War madness is over. Sega are also due to announce more items soon so there's fun for everyone (as long as you like Team Fortress 2, Spiral Knights or Total War). EVERYONE!!!
[Source: VG247]