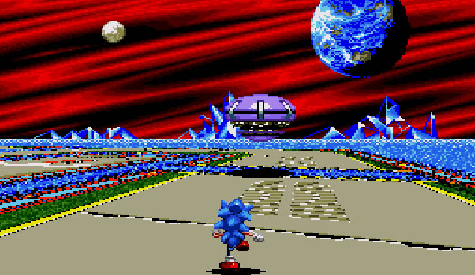 'Pre-Black Friday…? Isn't one ridiculously crazy shopping event enough?' The answer is obviously no, shopping is good for you, and thanks to Amazon you can snap up a whole bunch of downloadable Sega goodies for your PC for next-to-nothing prices as part of their pre-Black Friday sale.
Sonic CD for $1.24, Jet Set Radio for $4.99, the Sega Action Pack (containing Aliens vs Predator, Binary Domain, Condemned, Hell Yeah, Viking: Battle for Asgard) for $14.99 and more are yours to be had. But act fast as the sales for each item end on the 24th and the 25th Nov. The full list of deals can be seen after the jump!
[Source: Examiner]
Of course, Black Friday isn't a day that extends outside of America as far as I'm aware. We do however have our own Black Friday which occurred on November 18th 1910, with it's anniversary being today. It marked the first time the British police force, which was entirely male at the time, reacted violently against a suffragette protest. The protest in question was held in response to the overlooking of a bill by then-Prime Minister H. Asquith that would see one million women given the right to vote. Of the 300 women who protested, 200 were arrested and two women died.
SEGA!