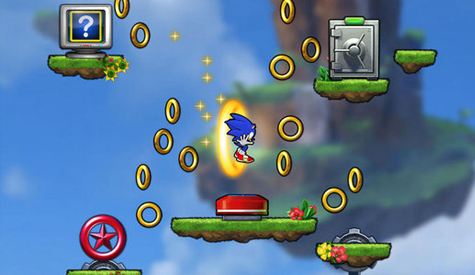 When Sonic Jump was officially announced it was believed that the game would be coming to both iOS and Android devices. However, on the release of the iOS version there was no Android release to be seen. It appears the game is still coming though as Sega Hardlight has confirmed on Twitter that there will be an Android release sometime before Christmas.
I've had a chance to play a bit of Sonic Jump and it is a fun little game on iOS. If you're familiar with 'bounce-and-don't-fall' games like Doodle Jump you'll be right at home with Sonic Jump. It does do some unique stuff with adding individual levels and goals that make it feel more substantial than just a basic high-score based similar game.
Anyone else had a chance to play Sonic Jump? What did you think? Anyone waiting for the Android release?
[Source: TSSZnews]