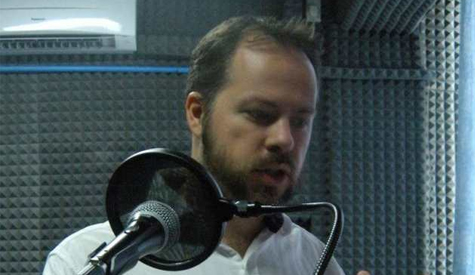 Corey Marshall, the voice of Ryo Hazuki from the Shenmue series, has posted some intriguing photos on his Facebook page. One of them is a brand new photo of the voice actor in a recording studio and the second is an older photo of Mr. Marshall standing next to the Sega logo. Is he trying to communicate something? Is he working on a new Sega project?
In the past, Corey Marshall has only done work as Ryo for Sega so if this is indeed a Sega project all signs would point to him reprising his role. However, it could be as simple as DLC for All-Stars Racing: Transformed, which, wouldn't entirely disappoint me. It's also worth noting that Corey Marshall was in the film, The Gay Bed and Breakfast of Terror. Maybe this is a video game adaptation of that film…
What do you think is going on here? Are you sick of Shenmue 3 rumors? My heart certainly can't take much more.
[Source: GameTrailers]