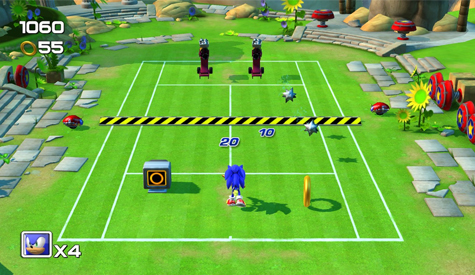 Mac computer owners who also happen to be Sega fans can finally get their hands on and play SEGA Superstars Tennis for their home computer of choice. Originally released in 2008 for PS2, PS3, Xbox 360, Wii and DS, SEGA Superstars Tennis was one of the first games to look back on Sega's long history and create a game filled with popular characters and settings who all decide to quit what they're doing and play tennis. And to everyone's benefit, the game is actually quite good.
While the original game was developed by Sumo Digital, this Mac port was developed by Feral Interactive who also did Mac ports of other Sega titles like Sega All-Stars Racing and Rome: Total War. The game is available for $14.99.
Any Mac owners out there going to check this game out for the first time? For those who have played the previous versions, what did you think? Would you like to see Sega characters participate in other sports in future titles?
[Source: Inside Mac Games]