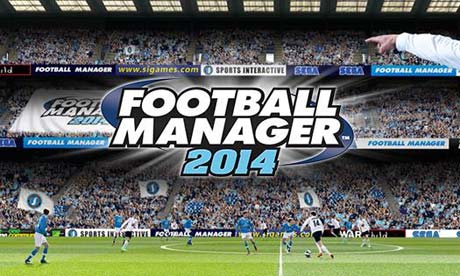 At the Brand Licensing Europe 2013 convention last week in Olympia, London, Sissel Henno, head of brand licensing at Sega, stated that the company's popular Football Manager series would see extensive merchandising in the form of apparel, gifts and other accessories.
UK Studio Sports Interactive's latest game Football Manager 2014 gets a field goal of a release worldwide on October 31, 2013. Although football, or what most Americans would call soccer, isn't the most popular sport in a certain John Wayne country, 12 of its games have appeared in the UK's Top 20 fastest selling PC games of all time. In addition, reportedly male fans (really, are there any other fans of this series? I doubt Hippopotamuses like kicking virtual soccer balls) have spent an average of 100 hours playing each game.
Because the series is phenomenally successful globally, Sega believes merchandising and licensing opportunities are a no-brainer.
"We look forward to working with interested parties to create a vibrant and comprehensive licensing program for this globally recognized brand which, we are sure will replicate the success of our Sonic licensed product portfolio," says Henno.
As an American, I have no interest in "football" and actually don't really follow any sports at all, so you won't be seeing me wearing a tutu with Beckham's name and number on it anytime soon.
[Source: licensing.biz]