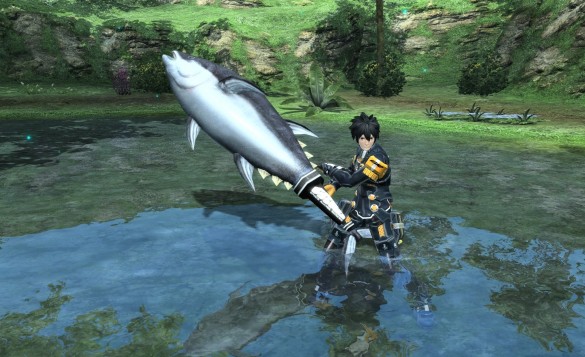 Recently, a job-posting was discovered on Relic Entertainment's website asking for help with an, "existing live MMO project in development in Japan." Had the ad not specified this MMO was in Japan, I would have assumed that the Canadian-based company, Relic, were simply helping with Spiral Knights. However, this is obviously not the case. I know we can't jump to any conclusions, but the posting also asks that applicants be fluent in Japanese and English, and work for a period of time in Japan.
Let the speculation commence! By now, you all know what I'm hoping for. My Vita has some friends it would love to play with, Sega!
Hit the jump to see the full job-posting.
Server Engineer
Programming/Engineering | Vancouver, British Columbia, Canada | 1/7/2014
Relic Entertainment, a wholly owned studio of SEGA, is the award winning RTS developer of Homeworld, Dawn of War and Company of Heroes, among other games.  Relic was founded on the premise that it is entirely possible to ship first class, genre altering, AAA titles, and have a life. Relic is based out of beautiful Vancouver, Canada, a city that has breath-taking mountain and ocean views, along with snowboarding and skiing, golfing year-round and amazing hiking trails. If you love games, enjoy working collaboratively with smart, creative people, and have diverse personal interests outside of work – you'll enjoy our culture.
What you will be doing
Ramp up and perform due diligence on an existing live project in development in Japan, embedded with the live team
Gain full understanding of the game and code architecture, content authoring pipelines, build and deployment process, engineering process, and current code status
Establish working relationships with key members of Japanese development team
Participate in and contribute to minor/peripheral engineering tasks on the project, as well as in daily project planning, code reviews, release process, etc.
Create/translate documentation of existing code modules, tools, processes and work flows
Prepare regular status and activity reports to Producer
Prepare a full written project evaluation
What you should have
5+ years' engineering experience from PC client/server based  development
Ability to spend extended (3+ months) periods of time on-site in Tokyo
Ideally fluent in Japanese and English languages
Excellent verbal and written communication skills
[Source: Sega Bits]