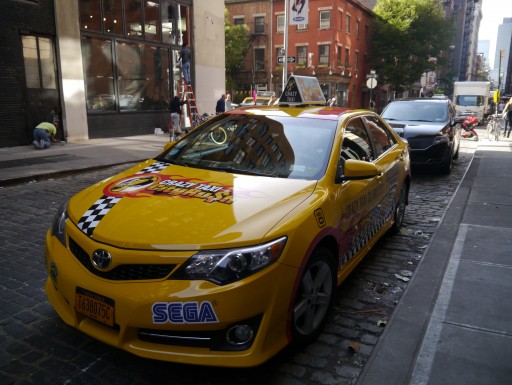 To those who are fortunate enough to be at NYCC (New York Comic Con) this weekend, I am entirely jealous and demand that you grab me all the Sonic and TMNT comics. And more importantly, grab a ride in this sweet cab! Hit that Crazy Jump to see some pictures of the cab and learn how to win some sweet prizes!
Sega and Hailo have teamed up to give con-goers and NYC citizens some "crazy" rides through the city with the help of Hailo's app. Using the app to hail down the Crazy Taxi City Rush cab, fans can get quick rides while answering trivia from Smosh Games with chances of winning prizes including some signed merchandise from Hulk Hogan. The cabbie even agreed to dress up like Axel from the games!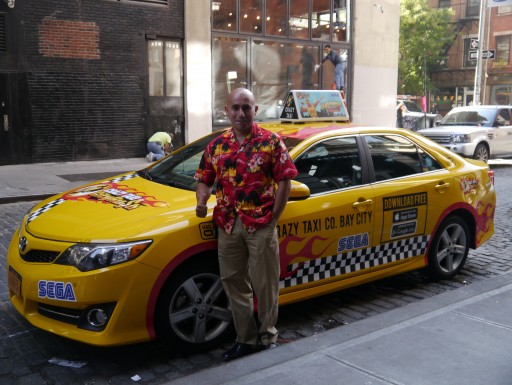 The cab will be driving around Javits Center today from 10:00 am to 7:00 pm, so get that app and start waving!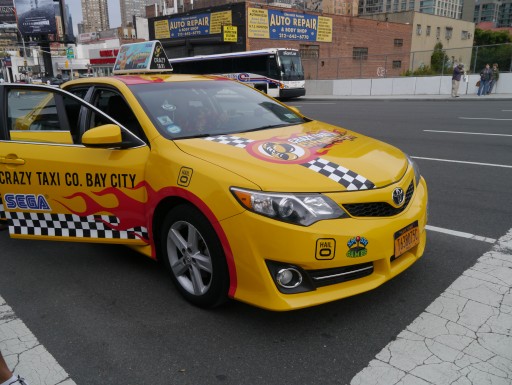 If you haven't already checked out Crazy Taxi City Rush, you can download the game on the iTunes App store and Google Play store.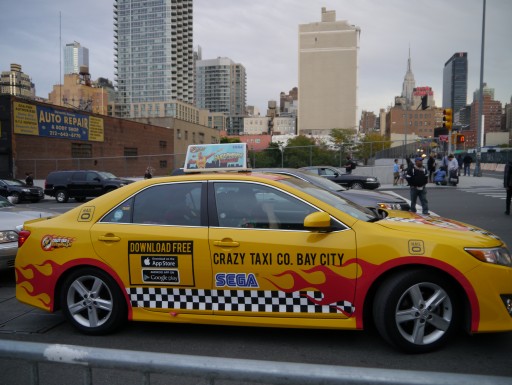 This is even more proof that all Taxis should be required to have flames painted on the sides. Now go win some CRAZY PRIZES!