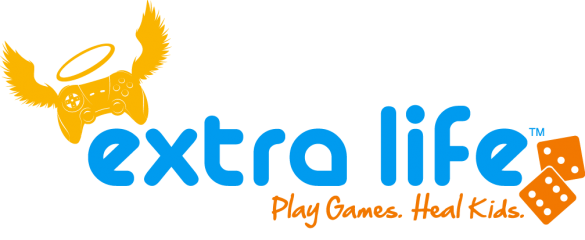 We are very excited to announce that during this year's 24-Hour Dreamcast Marathon, we will be helping an amazing organization: Extra Life.
For those who don't know, Extra Life is a foundation that unites gamers and their hobbies to raise money for Children's Miracle Network Hospitals. Every year in November, Extra Life hosts a 24-Hour Marathon of every game imaginable from video games to tabletop to Go Fish. Whatever game it is, people can raise money to support kids in hospitals. This years Sega Addicts is happy to join the forces to help with the 24-Hour Dreamcast Marathon on September 17th!
We have set a goal to raise $500 to help the Children's Hospital of Pittsburgh, seeing as we host the marathon from Pittsburgh, Pennsylvania. With your help, we believe we can hit our goal and maybe even go beyond it!
For a little extra incentive, we will be giving away a prize to whomever donates the most by the end of the marathon. Our highest donator will receive a super rare Sonic 10th Anniversary pack including a commemorative coin, history book, and soundtrack CD.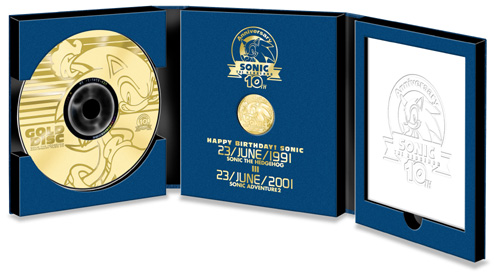 These packs were only sold in Japan, found at certain press events, and also packaged with the Japanese version of Sonic Adventure 2 on Dreamcast. Depending on how the Marathon goes, we may also offer other prizes for donations.
As another incentive, I have offered to get our very own Sega Addicts logo tattooed on my person if we reach our $500 goal by the end of the marathon. I have a few tattoos already, and this is a fun little challenge for myself, but I want to show that we here at Sega Addicts are committed to our causes and always up for a challenge.
It's really easy to donate to Extra Life – you can even do so right now! All you have to do is check out our team page, click the "Roster" tab, then click a participant's name, and then on the "Donate" button.
We are truly excited to use our hobby and this crazy annual event for the benefit of those in need and hope you can help us hit our goal.
Stay tuned for more upcoming Dreamcast Marathon news including our schedule and prize listing!