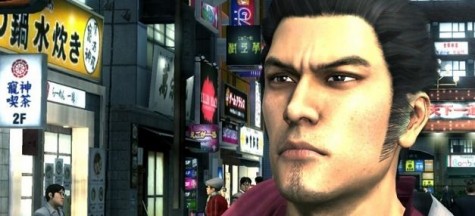 In a recent interview with that ever-so fruitful publication The Weekly Famitsu, Yakuza series producer Toshihiro Nagoshi offered us ravenous gamers yet another generous helping of brand new tidbits pertaining to the next entry in his beloved franchise.
Nagoshi revealed that the game will take place on a massive scale, unfolding within not one, not two, but five independent locations (Sapporo, Tokyo, Nagoya, Osaka and Fukuoka), each of which comparable in size to the cities of previous Yakuza games. Nagoshi also confirmed that Yakuza 5's main character will indeed be series staple Kazuma Kiryu, and that the story will take place subsequent to the events of Yakuza 4, not the upcoming zombie-fest Dead Souls.
Work on Binary Domain has apparently had a huge effect on Yakuza's development team, as the producer also promised a bevy of newly honed technical features based on what they learned developing the shooter, including better camerawork, better facial modeling, snappier load times, and the integration of seamless dialogue and battles.
As someone who still rolls his eyes and groans at the very thought of Dead Souls, I am already much more interested in what Yakuza 5 looks to offer. Anybody with me?
[Source: Andriasang]