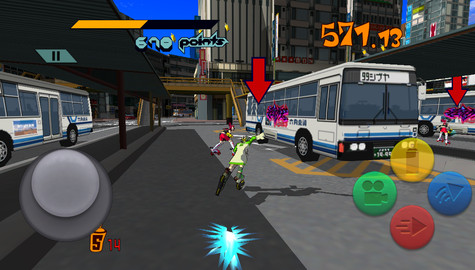 The highly anticipated iOS and Android version of the Dreamcast classic Jet Set Radio is available for download now via iTunes and Google Play for $4.99/£2.99.
These mobile versions have had various new tweaks and features added to them over their previously released XBLA and PSN counterparts. The game has been optimised for Retina displays and graffiti can be sprayed by a simple swipe of the touch screen. In addition to this, the iOS device camera can be used to take photos which are then converted into in-game graffiti tags.
Think you'll be getting this release? Are you up to the challenge of playing with 'virtual controls'? Let us know in the comments section below!
[Source: Pocket Gamer]