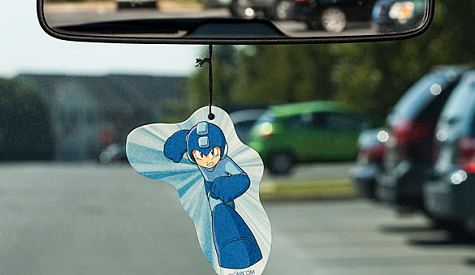 Sega and Epic-Scents, the mastermind behind last year's Mega Man Scent Blasters (shown above), have teamed up to bring exclusive Sega branded smells to your nostrils. Project Director for Epic-Scents Jim Kavanaugh gave the following statement,
We're excited to join forces with Sega to develop proprietary scents for their brands.
Yeah, there's no much to go by at the moment. However, it's safe to say we're probably going to see a Sonic related product, what with the buzz surrounding Sonic Lost World for the Nintendo Wii U and 3DS.
I'm still trying to get my head around the idea of Mega Man having a scent. Do you think you'd want a sweaty, blue hedgehog stinking out your automobile? Let us know what you think in the comments section below!
[Source: PR Newswire] [Image source: Rockman Corner]