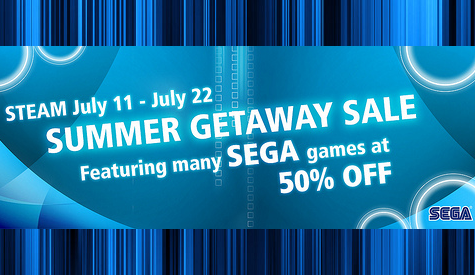 The Steam Summer Sale is now on with thousands of games being reduced from 25% off to 90% off. Along with these games, nearly every single Sega game on Steam has been reduced by 50%,
You can even buy every single Sonic the Hedgehog game available on Steam for just over $25. That's a deal you don't want to miss.
Along with most games being 50% off, there are also the "Flash Sales", which are 8 hour sales which discount the games even more than the already discounted price, so keep your eye out for some great bargains.
The Steam Summer Sale will last until July 22nd, so you have plenty of time to empty your bank account.
So what will you be buying during the Steam Summer Sale? Tell us in the comments below!
[Source: Sega Blog]