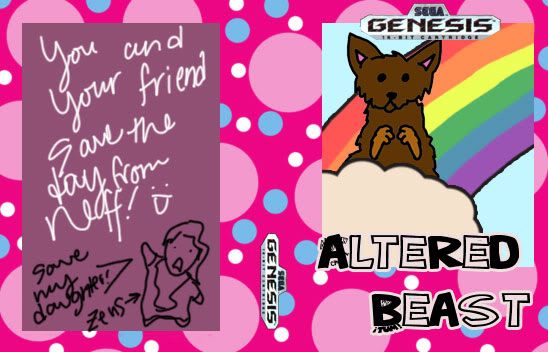 The Sega Genesis contest is over. Thank you to everyone who entered as there were a lot of amazing entries. It was hard to pick just one winner. The winning cover art is the piece you see above by RoxasEmoQueen, and was picked mainly for it's creative "Altered Beast for girls" approach. The rest of the entries can be viewed below.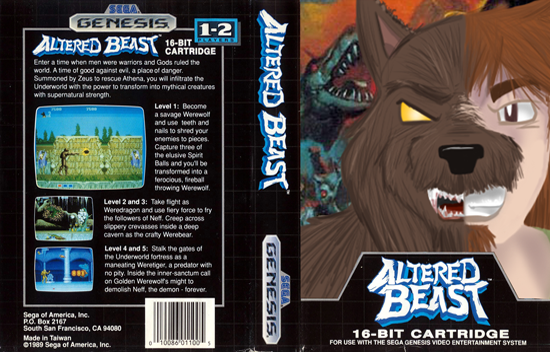 This one by CartoonistDude was one of our runner-ups. Awesome work.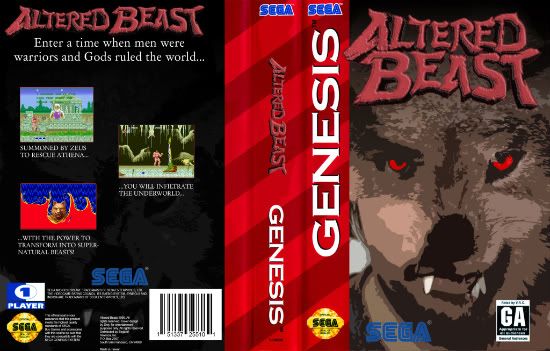 Another potential winner towards the end, this cover is by TheDrej.
This manly entry was created by Solon S.
warchildpost "Welcomes you to your doom!"
Here's lyndl's awesome colored pencil drawing.
Gilliofrancesa turning into a manbeast.
COCK CUTLASS CONFLICT doing what he does best: growing green dongs out of his neck.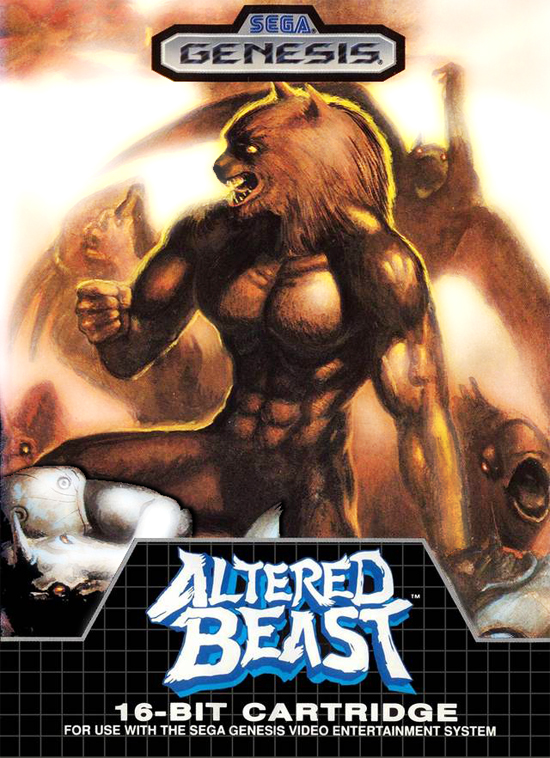 mtgtopdeck did some touching up of the original artwork.
jacksterson has a lot of kitties in his, which, is awesome.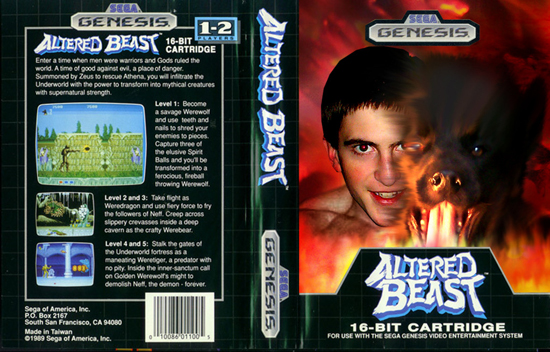 kain_kusanagi, half man, half beast.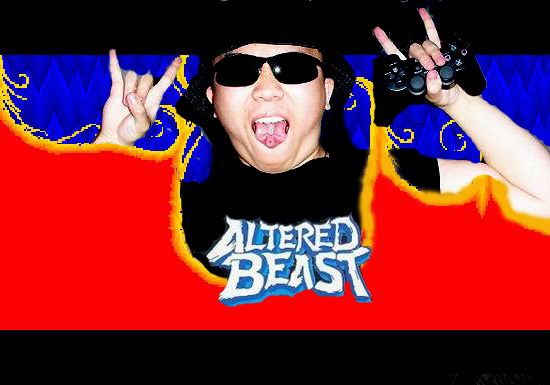 Hammershark's entry. I am speechless.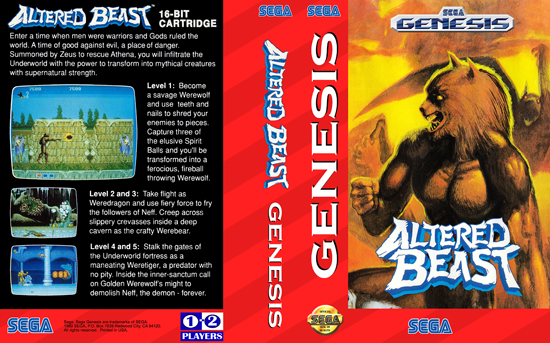 And the last entry is segaprophet's reworking of the original artwork.
Thank you to everyone who entered! Keep watching Sega Addicts as we'll be doing more contests in the future.