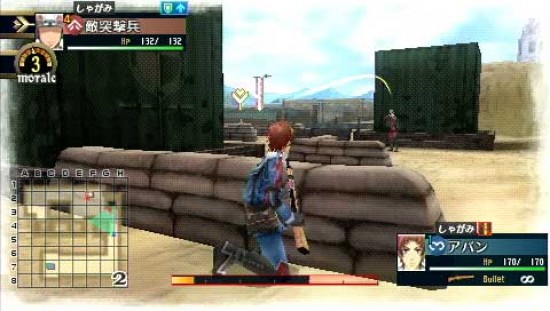 Just in time for our upcoming Valkyria Chronicles flavored podcast, a new demo has just hit PSN for the PSP sequel.  If you have a PSP, I strongly suggest you get your butt over to PSN and give it a shot.  We all know that this game deserves our attention.
It has also been confirmed on Sony's Playstation Blog that those of us on the western side of the world will get a few extra goodies in Valkyria Chronicles 2, namely a couple new stickers for vehicles that "both old and new SEGA fans are sure to smile at." Fans of the original PS3 title will also be excited to hear that a few of the first entry's characters will be available as unlockable Easter Eggs as well.
You may not have even read that last paragraph since you dropped what you were doing and immediately headed to PSN to download your demo.  I can't say I blame you.  The game launches at the end of the month, so it's probably a good idea to get ready now.  If you've already played the demo and are frothing at the mouth for more, just keep calm.  Our Valkyria Chronicles-cast is coming soon.
[Source: Segabits]