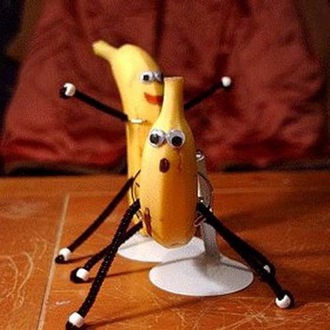 We've been experiencing a disturbing trend across the nation in the last few months.  Bananas have risen from their appointed place atop fridges across the country and started HAVING FACES!!!  What has spurred this disturbing trend?  Is it a political movement?  Could it be related to the recent meteor showers that have captured the public's imagination?  And for some reason these strange incidents have not befallen Europe, South America, Asia, or Africa. Whatever is happening, living bananas are here and unless we nuke them (where's Bush at when you need him?) we're going to have to learn to live with them.
Where do we start?  Well with observation, of course!  Hit the jump to check out some of our newest neighbors.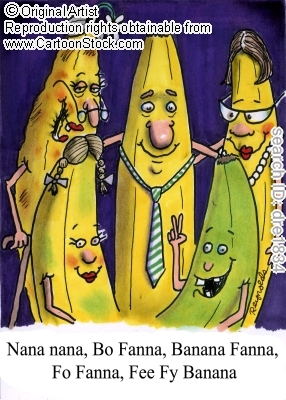 Here we have a typical banana family.  Banana families are grown out of bunches and mostly self-sufficient when it comes to relationships and emotional needs.  They don't stray too much from their clan, usually starting small Internet businesses that can be run from home.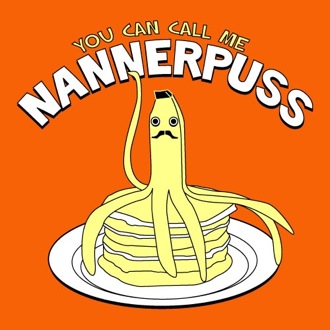 Nannerpuss was originally brought to the world's attention in an ad campaign for Denny's free breakfast day.   Living the highlife of champagne, limos, and babes, his money line soon dried up after Denny's dropped him following the "cocaine sextape" was released.  Taken during the fall of '09, Nannerpuss was caught on tape with a 16-year-old girl.  He claimed he didn't realize she was so young and the following trial was dismissed when the videotape was inadmissible after mishandling by the Detroit Police.  Nannerpuss' career never recovered and he currently lives off unemployment checks in Phoenix, AZ.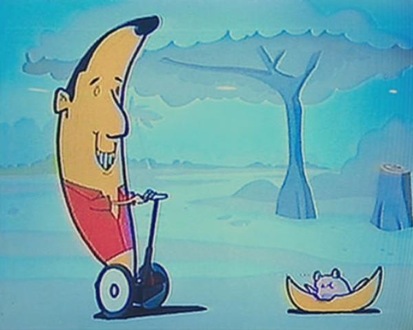 Mr. Banana Grabber was a promotional cartoon used by the Bluth family to promote their banana stand.  Upon seeing how beloved by the masses he was, the bananas in the stand began to base their images after him.  Soon they left the banana stand, unionized, and started a rock band.  The band has a song enter the Bandstand's top 100 titled "Let's Peel Tonight."  The song had a infectious pop jazz sound and a catchy pseudo-sexual hook.
"Why-I-I do we not hug,
Why-I-I can't I get a tug,
Who-Ooh-Ooh can give me a rub,
I-I-I just wanna peel tonight,
I-I-I want to feel tonight!"
Success was fleeting though and most of the members wanted to focus on art school.  They formally broke up in June of 2009 with a farewell show in their hometown of Balboa Island.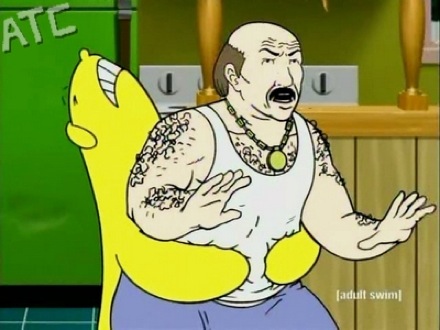 Hand Banana, featured prominently in an episode of Aqua Teen Hunger Force, is currently on the large.  FBI agents have him regularly in the Most Wanted.  Carl Bruntanandilewski could not be reached for comment.
When most bananas become sentient, they are confused and disoriented.  Most go one to lead healthy lives, but the first few hours of their being can be wildly dangerous.  Avoid newly conscious bananas at all cost and contact your local authorities.  And next time you're at Trader Joe's buying a bunch, make sure they don't start wiggling around in you hand.  Or maybe you will be the one to be cut up in a bowl or Cheerios.