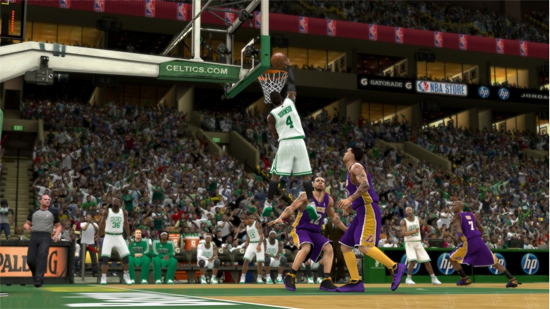 I have many fond memories of the Sega Sports games during the Dreamcast era. NFL 2K and NBA 2K took up a lot of my time and I've never before or since played a sports franchise that played as well as they did. When 2K Games took over the publishing duties it was sad to see NFL 2K die off with Madden gaining the exclusive NFL license. Luckily, the NBA 2K series is still going strong and from the more recent iterations I've played it still feels very similar to what I played on the Dreamcast.
Today, 2K Games released the NBA 2K11 demo both on Xbox Live and PSN. I'm currently downloading the 360 version right now and am excited to see how the game plays. I haven't touched the series since 2K8.
The full game will be out on October 5th for Xbox 360 and PS3.
[Source: Destructoid]