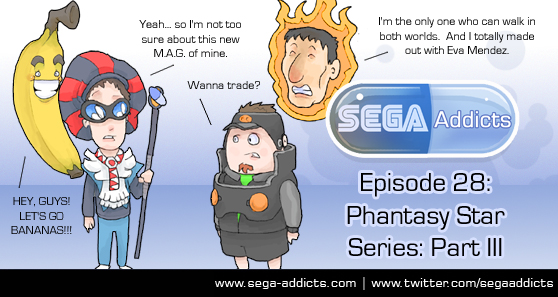 Tonight is the finale to the Sega Addicts Phantasy Star three part series! What we thought would only take two episodes has exceeded our expectations and spilled over into a third episode. That's the Phantasy Star series for ya. Always spilling over…
I don't know what I mean by that.
We'll be joined again by Aaron Webber to discuss all things Phantasy Star Universe and Portable. In fact, Aaron will be announcing an exclusive Phantasy Star Portable 2 code this episode to download a brand new item! Have those pens handy!
Then there's of course another amazing weekly contest where we're giving away a copy of Phantasy Star Universe for 360 and two inflatable rappies.
If you have any comments or questions for the cast just leave them in the comments below.