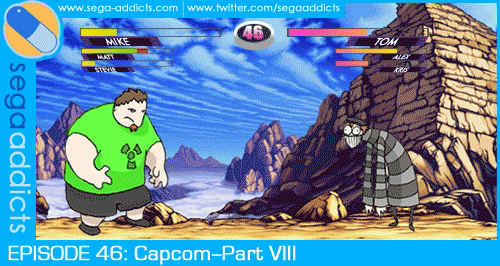 And yet another episode will be recorded on this most beautiful of  nights. I might even record from outside since its a spicy -4 degrees outside. You could fry an egg at that temp!
Anyway we've got a lot to cover this episode. I've crammed a lot of Capcom in it so that we can finish this mini-series next episode. After that we will never speak of a Capcom game again.
Games this episode: Jojo's Bizarre Adventure, Giga Wing, Plasma Sword, Street Fighter III: Double Impact, Spawn: In the Demon's Hand, Tech Romancer, Resident Evil: CODE: Veronica, Gunbird 2, Final Fight Revenger, and Marvel vs. Capcom 2.
If you've got questions for the cast please leave them in the comments below. Remember only two episodes left to ask anything Capcom related. After that your SOL. That stands for Sausage of Lactation, or something.