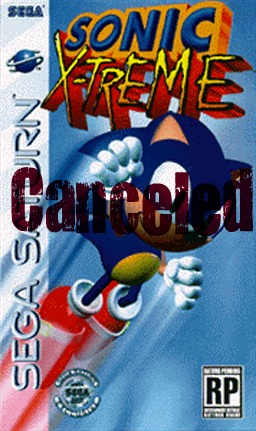 Sonic X-treme was Sega Technical Institute's answer to bringing Sonic into 3D on the Saturn.  The game was eventually canceled and Sonic would have to wait until Sonic Adventure on the Dreamcast before having his first true 3D outing.  Had an original Sonic platformer been released on the Saturn, could it have been the killer app that turned the tide of the console war? What would have become to Sega as we know it today?  You can catch videos and images of the incomplete game after the jump.
Director Chris Senn has revealed that the game was to feature Sonic's quest to get the Six Rings of Order before Dr. Robotnik at the request of Princess Tiara.
Levels were designed in a tube like fashion with a fish-eye camera to allow a better look at the player's surroundings. According to Senn, Sonic would "hit certain 'hotspots', causing the world to rotate, shifting gravity for Sonic, allowing him to run on walls and ceilings. This gave him access to powerups/paths that were previously out of reach."
Senn has confirmed that the game was to have six zones: Jade Gully, Crystal Frost, Red Sands, Blue Ocean, Metal Blade and Galaxy Fortress.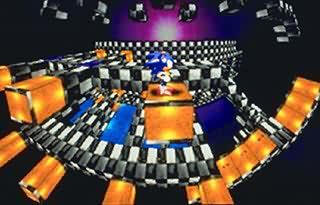 Many have rumored about the possibility of the game having used the Nights engine.  Senn has shot this down, saying that the game had a similar engine with a similar look, but was created with original code.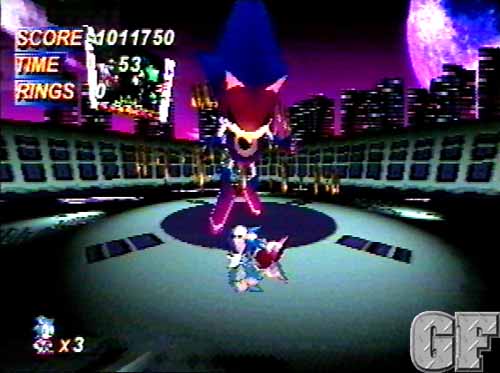 Metal Sonic and Weasel (Fang the Sniper) were confirmed to be bosses within the game.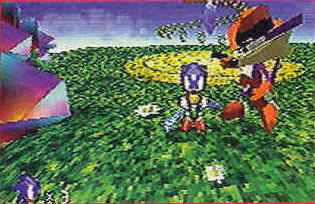 Sega hoped to finish the game for Christmas of 1996.  According to Senn, Sega locked the production team in a room with meals and cots in order to meet the deadline.  However, Sega of Japan was not satisfied with the game's progress and it was ultimately canceled in 1997.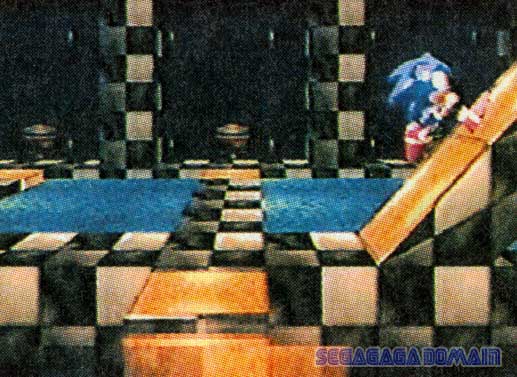 What do you think of the Sonic game that never was?
[Source: Chris Senn Official Site]