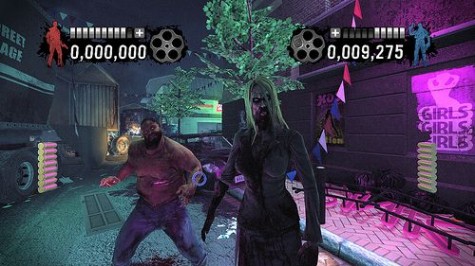 One of the biggest concerns that I've had with House of the Dead: Overkill Extended Cut is just how large of an audience it could reach. Sure, releasing it on the PS3 could certainly expand the player base, but have you seen the Playstation Move sales figures? If you haven't, don't look. It hurts the eyes.
If you're one of the sea of gamers who remain understandably Move-less, it's time to breathe a sigh of relief – Sega's HD rerelease of the Motion Control splatter fest will be playable with a standard controller.
As someone who thoroughly enjoyed the House of the Dead 2 Dreamcast demo without a Light Gun, I am very pleased with this news. I'm sure this isn't too big of a deal for some, but this game deserves a much larger audience.  I bought a Move for my upcoming review (YAY!) of the game, but trying to justify it has caused my brain to bleed for the past several weeks.