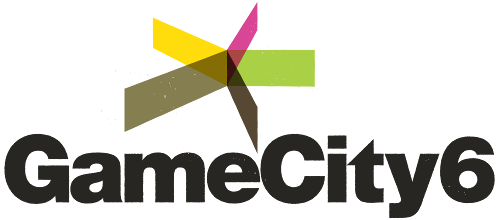 For those of you not in the know, GameCity6 was a videogames convention in the heart of Nottingham. Now with the abundance of videogame conventions out there already you're probably wondering what's just so special about it. Or why a Sega Addict like myself would bother covering it.
Well if you read on I promise to show you just a taste of what I saw, did, and thought. How does it compare to other conventions? Why should you care?  And what did I think on the long way back home? Hit the jump and join me, as a Sega Addict visits GameCity6.
When I arrived in the frankly lovely town of Nottingham, it was hard to get a grip on the festival as a whole. I had looked at the programme list and was honestly shocked by the amount of interesting stuff you could go see for free. A sneak peek at Journey the new game by the people who made Flower? A debate on independent storytelling in games with the lead designer of Uncharted 3 and infamous indie studio Tale of Tales? This seemed a bit unreal. Like I had stepped into my imagination of what I always wanted from a games convention.
As you can probably tell by the way I'm talking about it, this was a very different convention experience from what I usually see. No crazy costumes or intense cosplay. Just people who like videogames getting together and talking about the finer points of what we all love. That was basically my first initial reaction and I'm glad to report that my attitude didn't change.
So the first thing I saw of GameCity6 was indeed the main tent. Set directly opposite from the council house (where many interesting talks were going on) this bright tent was indeed what the public would first see when hearing of GameCity6. Inside it was very busy. A bunch of shoppers and gamers had came in that evening to see what was up with this games festival. And indeed there was a lot to do inside. From doodles on the walls to indie devs testing games (and all sorts going on at the main stage) it was all a bit too much to take in at once. It really does take a couple of laps around the tent to take in the amount of work that's gone into every stall on show.
That's pretty much how I spent my first day. Roaming around and gathering my bearings. The thing about GameCity6 was that it was literally a 'game city'. All the events were spread around Nottingham and even though the buildings were all approximately close to each other, it could get quite stressful finding each destination right before an event would take place. This could get quite tricky and I spent an awful lot of time roaming. But were the destinations worth the journey? Very much so.
So after a somewhat hectic (but rewarding) first day I made sure to get up bright eyed and bushy tailed for a following day of fun. This was started like all days in GameCity6 with a breakfast presented by The Guardians game blog writer Keith Stuart. In these breakfasts we had the opportunity to meet and greet games developers while eating and drinking a morning tea. We talked about videogames (obviously) a lot in these breakfasts. Everything about them. The future, the past and present. It was a brilliant way to start a day at a convention for any videogame fan. Definitely one of the best things about GameCity6 was hearing what everyone had to think of augmented reality in a comfortable and relaxed setting.
In fact the whole second day, while being packed was quite relaxed. Maybe it was just me, arriving in a new city after a long train ride that was stressed? The second (and final, for me) day would defiantly seal my expectations of the convention as a whole.
After the Guardian breakfast I managed to meet friend of this site, Brian Provinciano! I managed to steal some time with him to take a sneak peek at Retro City Rampage. Man that game looks even better than ever. Suffice to say if you're a Sega or retro fan like me, that is one well worth keeping an eye on.
After that I made my way swiftly to the lounge at the Broadway cinema where Phil Fish was showing off Fez. If you have no idea what Fez is, then A) Get excited for it, and B) Get really excited for it. Fez is a game about a 2D character in a 3D world. If that sounds mind bending then that's because it is. With it's cute retro aesthetic and amazing visual puzzles I was completely blown away. The atmosphere was just sublime too. The whole environment of the way it was showed off as well. In a somewhat intimate room with comfy chairs you could feel free to ask the creator any questions you had on your mind. Out of all the games I actually played in GameCity6, Fez was one of the best. I guess you could call it my 'game of the show'. Definitely check out Fez when it's released on XBLA early next year.
After this I made my way to Eric Chahi's Another World commentary. At lunchtime he was running through the complete game commentating on the creative process and the game itself. It was indeed a fascinating insight to a classic MegaDrive game. This was the kind of activity that fitted into the GameCity schedule perfectly. Try seeing something as fascinating or interesting as that anywhere else!
You get the idea. There were many awesome events. To round the day off I got to see the UK premiere and Q and A of Kooky. A film by the award winning Jan Sverák. However the awesome thing about the film was the design. The puppets used were created by Jakub Dvorský of Amanita Design. The creative team behind one of my favourite games Machinarium. The film was (as I expected) charming and awesome. I recommend keeping an eye out for it's distribution in the future.
And so I was off to my last event. A 100 player co-op game with lasers. Sounds hard to describe, right? Well it is. But what  I can tell you was that it was superb. As all the players in the game pointed at the screen, we had to work together to defeat the final boss. This would take intense co-operation and precise teamwork skills to do. However throughout the whole experience we were built as a team. It was a surreal and awesome experience. This 'laser cinema' by Wallfour was indeed a once in a life time event. I definitely recommend looking out for them at events.
Unfortunately my time was up at GameCity6. I was only there for a short time, but it really says something when you can talk about a short event for ages after it ended. It truly was a unique festival. Brilliantly different to your usual convention fare. Who knew such a small event could give me so many big experiences? Experiences which are sure to last, and that I hope will be added with next years GameCity events. I'll meet you there.