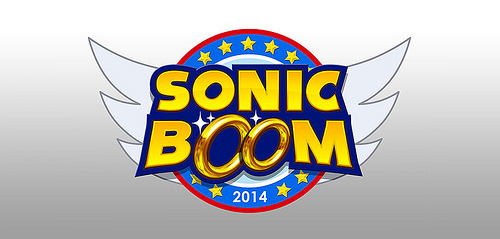 Not to be confused with the new game releasing in November, Sonic Boom is a convention uniting all Sonic fans for one day in the US. Previously, Sonic Boom has taken place in California, but this year it is taking place in New York. As detailed on Sega's Blog, this year the convention will include:
– Live performances by Sonic musicians Jun Senoue, Tomoya Ohtani, Ted Poley and Tony Harnell
– Sonic the Hedgehog trivia, Costume Contest, and Giveaways
– Playable demos of Sonic Boom: Rise of Lyric for Wii U and Sonic Boom: Shattered Crystal for Nintendo 3DS
And more! Anyone plan on going? I know I'm going to try my hardest to make it out there.