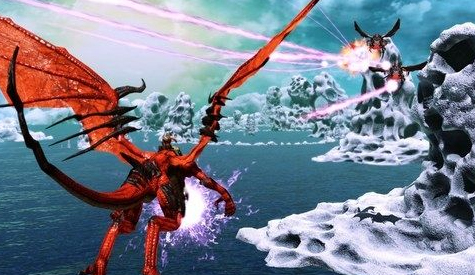 The Kinect-ified spiritual successor to Panzer Dragoon, Project Draco, has now received its official name of Crimson Dragon. In addition, developer Yukio Futatsugi has released some more juicy details on the game:
It will be an XBLA game and released sometime this year.
The game is on rails with your right hand controlling homing attacks and your left hand performing powerful single attacks.
There will be abilities to customize your dragon with six dragon types and over 100 skills
There are seven worlds to explore
Online cooperative multiplayer for up to three players
The more details that come out about this game the more excited I get. It sounds like the HD Panzer Dragoon sequel fans have been hoping for and with Child of Eden being so amazing on the Kinect, another rail shooter has a lot of potential. But enough about my opinions, what do you think?
[Source: Andriasang]