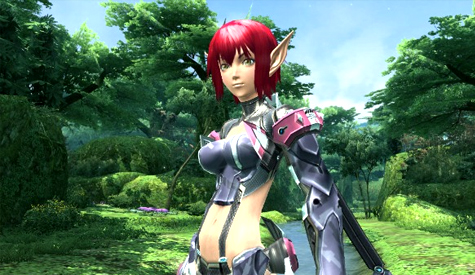 And now I can officially tell people my Vita purchase was justified.
An official Sony video highlighting upcoming Vita games announced that Phantasy Star Online 2 would be coming to the Vita along with the PC version. If that's not enough both games will have cross-platform multiplayer allowing for Vita players to join PC players on their little online adventures.
There's still no word on a Western release but I'm going to keep my fingers crossed until the announcement hits my ears. It may mean the bones and tendons of my fingers become permanently twisted and gnarled but it will be worth it to see the smiles on Western PSO fans' faces everywhere.
[Source: Spong]