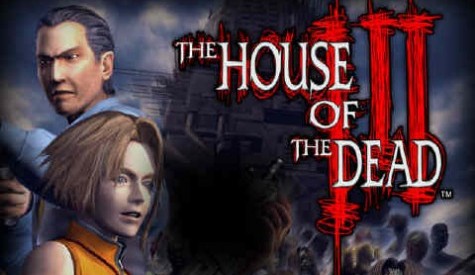 If you're as sweaty and uncomfortable as I am, you know what I mean when I say that summertime is in full swing. That comes with a bevy of seasonal perks, like watermelon, cookouts, blockbuster movies, and beaches. But if you're a gamer, the sweltering summer sun comes with another exciting promise–digital download sales!
Starting July 3rd (tomorrow) and going on through the end of the week, Sony will be promoting their creatively named "Summer Sale 2012," and will be offering significant price cuts on 11 different games, with a 30% discount going to normal users and a chunky 50% discount going to Playstation Plus members.
Among these solid games is the Move-supported version of House of the Dead 3, which will now be going for the insanely slim prices of $4.89 and $3.42. While some argue that 3 is one of the weaker entries in the series, I really enjoyed my time with its campy, ridiculous charms. If you were on the fence about it before, now is the time to take the measly $5 leap. Hell, if you don't have a Move and don't mind playing a light gun game without a light gun, HOTD 3 even handles surprisingly well with a controller.
The promotion also includes sizable price cuts for Shadow of the Colossus ($13.99/9.79), the full season of Jurassic Park the Game ($13.99/9.79), Gotham City Imposters ($10.49/7.34), and several others.
Anyone planning on picking some of these up? I'm seriously considering snagging Jurassic Park myself, but anybody who knows me has already assumed that.
 [Source: Gaming Blend]