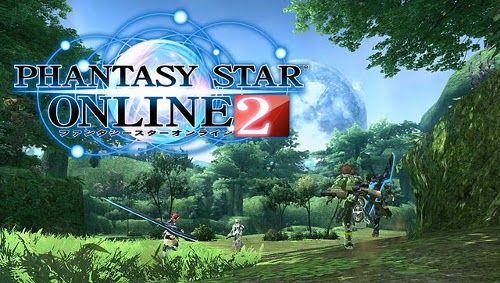 While it's still not out in this region Phantasy Star Online 2 has been making it big in Japan and expanding in every way possible. And with new players comes new goodies as Sega are going to add three entirely new classes to the recently released MMO. In mid-September the Fighter, Gunner and Techer classes will be added and made unlockable once you surpass level 30 and perfect your skills in a specific type of weaponry.
Which new class you will unlock depends on the character you've already levelled up. Reaching 30 in the Hunter class and gaining skill with leightweight weapons for example gets you the Fighter class who can use Double Sabers, Knuckles, Gunslash and Twin Draggers. Doing the same with the Ranger class unlocks the Gunner who can use Twin Machine Guns, Gunslash and the Chain Trigger attack. And finally achieving the same with the Force class unlocks the Techer class who can use Dark Light and Wind Technics along with Gunslash again. Word on the street is they can also use wands!
Phantasy Star Online 2 is still expecting release over here, and I'm personally betting that we'll be seeing a bunch of more content before it's launch. But that's just me. Either way we'll keep you posted as the game reaches Western shores.
[Source: Game Connect]