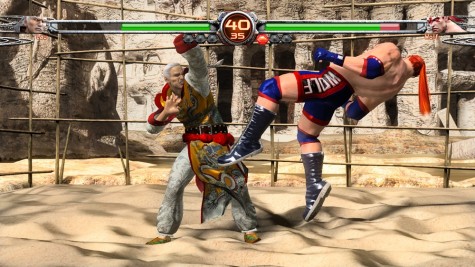 XBLA's end of the year countdown has yielded some great deals from all corners of gaming, but today's set of discounted titles is squarely focused on one thing–fighting.
At the top of the impressive heap is the latest entry in Sega's flagship fighting franchise, Virtua Fighter 5: Final Showdown, with Mortal Kombat Arcade Kollection, Dungeon Defenders, Dungeon Fighter Live, and Street Fighter III: Third Strike Online Edition waiting just below. Just for today, you can snag all of these games for half off. That means Virtua Fighter 5, Dungeon Defenders, and Street Fighter III are all 600 points, while Mortal Kombat and Dungeon Fighter Live are going for 400.
Back when Final Showdown was first released, our resident 3D fighting guru Brett Hatfield was really won over in his review, despite having not been a fan of the series in the past. So you're even remotely intrigued by this 3D fighter, whether or not Virtua Fighter has been your "thing" in the past, now's the time to give it a shot.
[Souce: Joystiq]