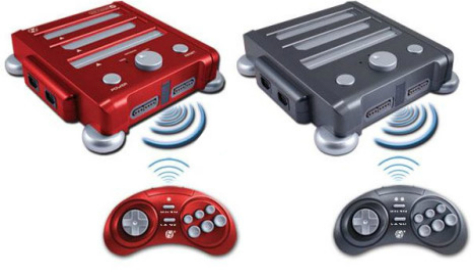 Hyperkin, predominantly sellers of third party accessories, have announced their follow up to the hugely popular RetroN 3, a series of hybrid retro consoles. In addition to previously being able to play SNES, NES and Genesis games, the new console now allows the play of GBA too, though one of its most exciting new features is the HDMI output – allowing you to finally have a tidy set-up, at least in my case.
As well as those, it boasts a new operating system inviting you to change the controls and pick platform, with more to be announced. Otherwise it carries a similar design to its predecessor with cartridge slots for each console, two controller ports each and a wireless Bluetooth pad.
Check out the RetroN 3 to see what we liked about it so much in our review. Hyperkin are intending to unveil the hardware at the Midwest Gaming Classic trade show in Wisconsin on March 23rd.
[Source: MVC]