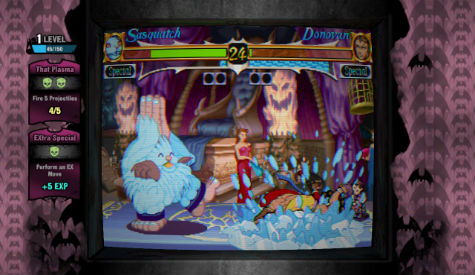 Scheduled for release in early March on both Playstation Network and Xbox Live Arcade after initially being delayed, Darkstalkers Resurrection has now been released on PSN. Developed by Iron Galaxy Studios, the team behind fantastic digital releases Street Fighter III: Third Strike Online and Marvel vs. Capcom Origins, Resurrection follows the latter in providing enhanced versions of two classic fighters.
Night Warriors: Darkstalker's Revenge and Darkstalkers 3 both had success at the arcades but also featured on the Sega Saturn. While the third game in the series has been widely available on different formats, Night Warriors (the series' first sequel) has been unavailable on home consoles outside of Japan since the Saturn release. Resurrection promises online tournaments, a proven online netcode, HD filtering, YouTube sharing and even a tutorial for new players.
Anyone else excited for this? I'm a bit soppy for digital fighter re-releases myself, but you can check out some trailers here if you're not sold.
[Source: Playstation Blog]