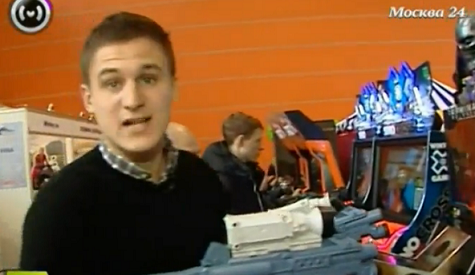 Don't you just hate it when you're watching the telly and some fool is pretending to play a video game? Well, one young reporter of Russian news outlet Mockba 24 has broken the trend by reporting on arcade games, while playing Operation GHOST.
Not only is he playing the Sega light gun game, but he's actually surviving while his non-reporter co-op body has just run out of credits. Check out the report through this link and skip to the 2:05 mark.
Looks like I need to get over to Russia to do some secret arcade training!
[Source: Sega Amusements]