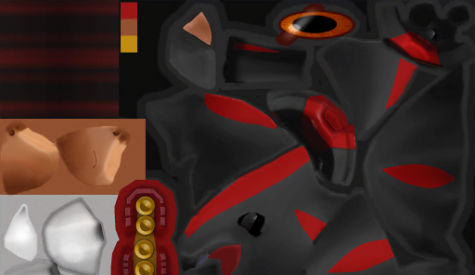 Sonic Dash recently received a huge patch for iOS which added a whole load of new content, including new power-ups and missions. What it didn't openly mention is that it also added Shadow's textures and model to the game.
That mess of colours above? Yep, that's a crop of a texture map for Shadow. Discovered by Woun over at Russian fansite Sonic Scene, the files were found in the iPad 3 & 4 hi-res texture pack. Although currently unplayable, an upcoming patch from Hardlight to unveil the character is almost certain.
If you haven't already played Sonic Dash, the game recently went free to play and comes well recommended from us. How do you think Shadow will play differently to Sonic?
[Source: tssznews]