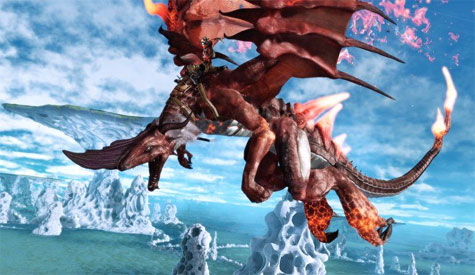 When Project Draco, a spiritual successor to Panzer Dragoon, was formally announced as Crimson Dragon, it was meant to come out the same year. Then it was silently delayed, while a demo was leaked early, and it all went quiet again until we were told it wasn't far from release. Finally, at E3, it was announced as an Xbox One exclusive. Those of you not interested in the Xbox One may not have to fear though; when questioned about the Xbox 360 version by Polygon, the game's director Yukio Futatsugi let this slip:
[Crimson Dragon on Xbox 360] has not officially been canceled. Microsoft is going to make an announcement about that, so I can't really talk about it.
Though we can't be certain what he means, it definitely looks like some sort of Xbox 360 version is still in the pipeline. In the interview, Futatsugi also discussed implementing Kinect-free controls due to popular demand and the struggle it was to balance both control schemes, and gave a little insight into the game's development. It's pretty nifty and worth reading. Until its release though, there's always the Windows Phone spin-off Crimson Dragon: Side Story to keep you going.
[Source: Polygon]