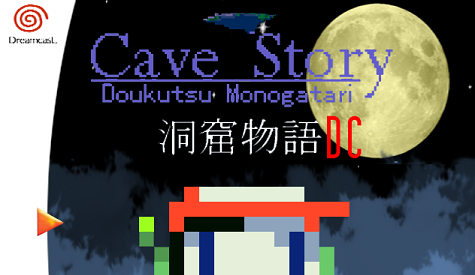 Daisuke Amaya's freeware indie classic Cave Story is available on almost every modern platform imaginable, so it it really surprising to find that it can now be played on the Sega Dreamcast as well?
That's right, the Dreamcast homebrew scene strikes again. It's not clear who developed the port, but its appearance on the internet can be traced back to user zouzz on French gaming forum X-Community.
Cave Story for the Dreamcast can be downloaded in two forms, one for use with an SD card reader and for to be burned to a CD.
Check out and the game, form an opinion and inform us of said opinion in the comments section below!
Thanks to Sega Addicts Forum user RancidVomit86 for the tip!
[Source: Sega Addicts Forum]