Sonic Ghost Shooting is the latest attraction at Joyopolis in Japan. Leave it to Sega to combine even more of my favorite childhood memories into a new adventure. In Sonic Ghost Shooting, you and up to 11 other people can jump in cars and ride through a track while defeating spooky enemies found mainly in Sonic Adventure 2. Hit the jump to see how the game is set-up.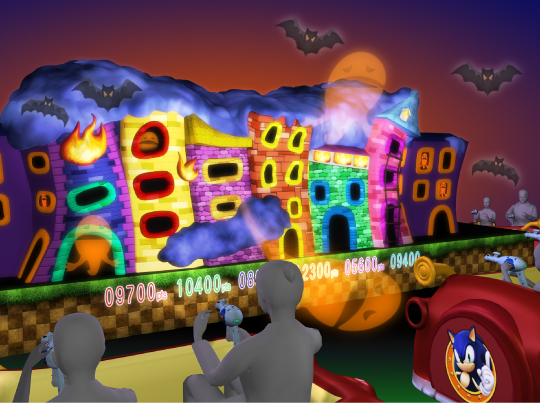 The game looks pretty fun, which pains me to say that it will probably never make its way to the West. We can always dream though, can't we? Below you'll find an actual photo taken from the ride itself.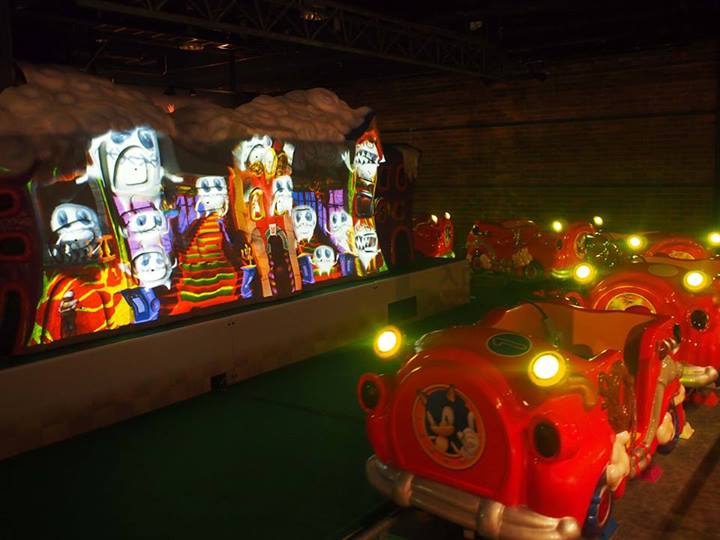 So who else wants to start planning a trip to Japan with me for this and all the other awesome arcades?
[Source: TSSZ]