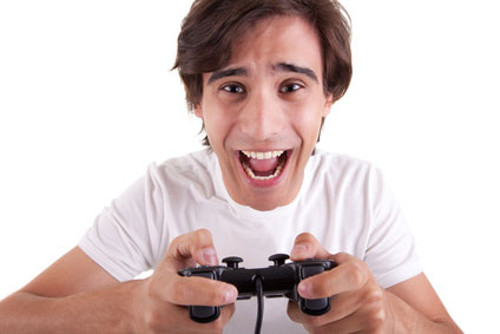 What's up? Want to see what a small selection of the Sega Addicts staff have been playing this week? Well stop whining and hit the jump to do just that!
Mike Kyzivat:
Still chugging away with Fallout 3. I'm at least one quest into the Pitt add-on. So far it's been ok, the visuals for Pittsburgh look more like a Silent Hill first person shooter than a Fallout game, but the story is kinda interesting.
Also: Ultimate Marvel Vs. Capcom 3. I've played this with my brother this week, but I want to play more people to get better (more variety) but I hate the lag online. I should really see if there are any fighting game clubs in Chicago. I've been practicing with Nemesis, because I think he's one of the most underrated characters in the game, or at least the best big bruiser in the game. It's like having Sentinel's reach and projectiles with Hulk's life and power. Plus tentacle resets!!!
Blazblue: I know, I'm lame, I only own the original, I haven't really played this game much when I got it, but I've had an inkling lately. I'm looking to get Continuum Shift Extend since it's only 19 bucks and it comes with the cd soundtrack and an art book.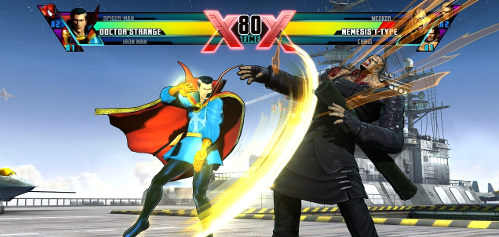 Ean Miller:
Call me stuck in the past but for the last few weeks I've been heavily into Skyrim again.
Got that wild hair to play it one day and am now addicted just like I was when it first released. Now, if you don't mind.. I got to get back to the quest I was in the middle of…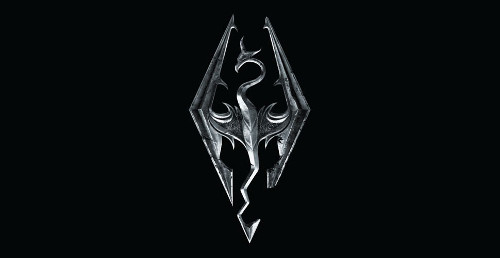 Scott Morrison:
I haven't been doing a whole lot of consistent gaming this week, but I did pick up Project X Zone again during my breaks at work. I realized I can play that game now without really paying attention. Still chugging away though.
I also played a ton of Hatsune Miku: Project Diva F. Blazed through the 'story' already and I'm now getting into the unlocked songs, and also the 'Diva Room,' which makes me somewhat uncomfortable. Diva Room is like a mixture of Chao Gardens and the Nightopian Garden in Nights: Journey of Dreams… but with teenage children… yeah.
Anyway, Project Diva is awesome and very addictive. I will probably never use the Edit Mode to create a music video, because that is way more work than I want to put into a video game but I'm going to be playing the songs for a while. I can't recommend that game enough to any rhythm game fan.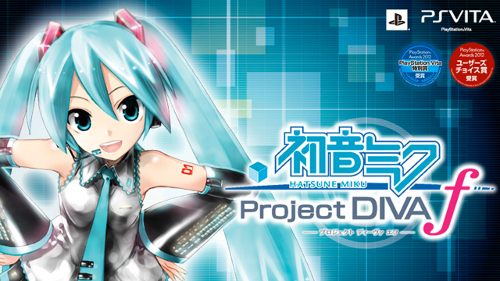 Stevie Grant:
For one reason or another I've been playing a lot of 'short burst' games lately. The main example of this has been Spelunky on PS Vita. You know, I didn't really play it that much on XBLA but for some reason it just 'clicks' with me on a portable system. It's just super fun and the randomly generated level design really keeps things interesting and fresh. Maybe that's why?
Also: DiveKick! For what should be a flimsy joke game this two button fighter actually has a lot of depth to it, and can make for some really tense matches with it's 'one hit' death system. If you're on the fence about getting this I really recommend it… it's not like other fighting games but that's what indeed makes it something truly unique.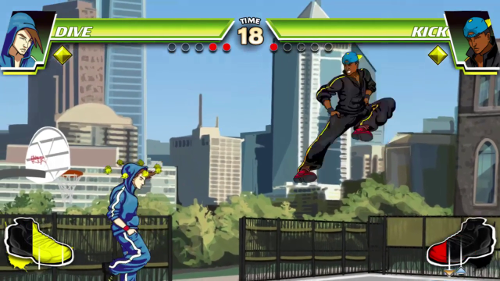 …and that's it for this week! Yes I know it was short but maybe you can make up for that by adding the games you've been playing in the he comments? Otherwise I'll be off playing some games to talk about next week. Catch ya on the flip side!