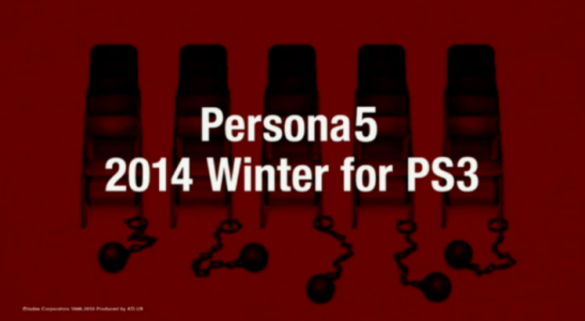 For the past month or so, Sega's newest acquisition, Atlus has been hyping a big announcement for their beloved Persona series, via a NicoNico livestream based around Persona 4's Midnight Channel. Various countdowns and events have been happening throughout the week, and tonight, the wait came to an end.
First, a new trailer for Persona 4 Ultimax: Ultra Suplex Hold was released, which showed off new character Sho Minazuki in action for the first time, and unveiled yet another new playable character for the Atlus/Arc System Works crossover, this time bringing Persona 4's infamous antagonist Tohru Adachi into the fray.
Following that, a new dancing game for the PS Vita was revealed, entitled Persona 4: Dancing All Night. The game currently looks to be Hatsune Miku: Project Diva F under a Persona filter, so I've got high hopes for this one already.
Adding to that, a new 3DS game, continuing the crossover fest between Persona 3 and Persona 4, entitled Persona Q: Shadow of the Labyrinth was announced. The game looks to be in a chibi style, different from previous games in the series so far, and is slated for an early June release date in Japan.
And finally, the big announcement is that the long awaited Persona 5 is in development, and is slated for release exclusively for the PS3 in Japan next winter. In the very brief announcement slides we got, the game already looks decidedly darker than Persona 4, so it'll be interesting to see just how far Atlus decides to push the envelope this time around.
All in all, it's a big night for Persona fans, with plenty to be excited about. Personally, I'm probably most hyped to finally get to play as Adachi in the Persona Arena series, as he's been a favorite of mine since the first time I saw him in P4. What are your thoughts on these announcements? Tell us in the comments below!
Source: P-CH.jp