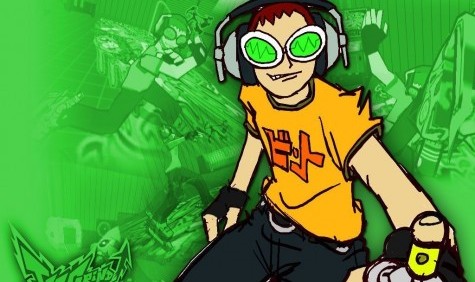 The HD re-release of Dreamcast classic Jet Set Radio was a pretty successful venture for Sega and got fair reviews across the board, even from our own Brett Hatfield. If anything it reminded gamers of how innovative Sega were and could potentially be in the future. Speaking of the future, a group of JSR fans have organised a petition hoping to persuade Sega into re-releasing  the Xbox exclusive Jet Set Radio Future.
Claiming the game to 'even' better' than the original with 'tighter controls, cooler music, a large, open world that encouraged exploration, and tons of replay-ability'. In their words:
We request an HD remastering of Jet Set Radio Future, with any issues the plagued the original Xbox version removed completely. We would like to see it on XBLA, PSN,(both PS3 and Vita systems), and Steam. Cross-buy compatibility for the PS3 and Vita versions would also be nice.
Whether or not Sega will take any notice of the petition, which at the time of writing has 89 signatures with a goal of 1,000, is one thing, but whether JSRF is deserving of a remake is another. In my personal opinion JSRF is a game that is visually and sonically astounding, but offers a very cumbersome and tedious gameplay experience. But who knows, the power of social media might see Hatsune Miku make it to the West, and it might very well see you playing JSRF on your PlayStation Vita some time in the future.
Future, future, future. The word's lost all meaning.
[Source: TSSZ News]