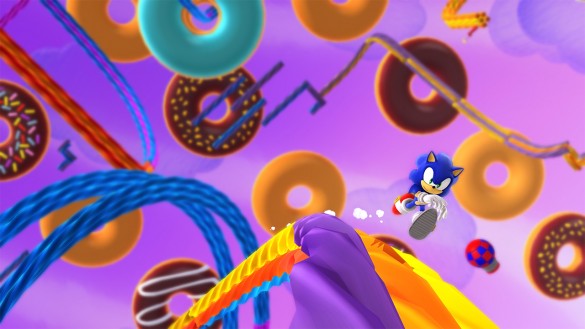 Hopefully most of you reading this have been able to take a run through the new Sonic Lost World on either 3DS or Wii U by now. If not, now is a nice time to grab it since Sega just released a free update to fix a few issues. Hit that jump button to see what they fixed with the update.
Taken straight from the Sega Blog, they have tweaked a few things:
Gameplay Updates:
• Collecting 100 rings will now grant the player an extra life.
• In the event of a Game Over, we have doubled the amount of lives the player will begin with when continuing. (From 5  to 10)
• The Indigo Asteroid, Crimson Eagle, Orange Rocket, and Black Bomb Color Powers can now be controlled using the analog stick and buttons.
• Fixed a rare graphical issue that would sometimes appear during the pinball section of the Frozen Factory casino area.
Additional Updates:
• When completing the NiGHTMARE DLC, users will be notified that they can re-play it after scoring 100,000 points.
• Items will now appear on the world map.
So, maybe I'm crazy to think this, but hasn't it been a staple in nearly every Sonic game to date that you get an extra life after collecting 100 rings? Anyway, it looks like the update has somewhat made the game more user friendly over all. Anyone have a chance to enjoy it yet? Let us know below!