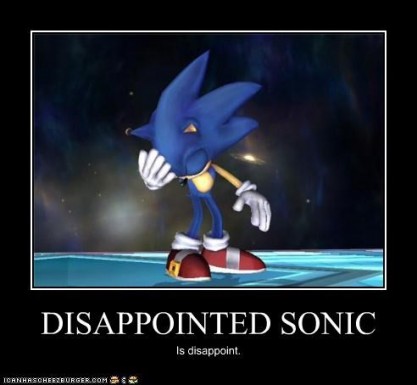 Well, that was quick. It seems that the recent announcement of a new Sonic game and news-related to the new Sonic Boom cartoon were nothing more than rumors. Sega's community manager, Kellie Parker dismissed the rumors online,
Hey guys —

The recent information coming out of Nuremburg Toy Fair was incorrect. SEGA has yet to announce details of upcoming console video games for Sonic the Hedgehog, or further details regarding the new Sonic CG TV series.
For official and up-to-date information on Sonic, be sure to look at our website, Facebook, and Twitter.
So there you have it. Honestly, this is a breath of fresh air,  because it begged questions regarding the release of the third Nintendo-exclusive Sonic title among other things.
What about you? Is this a relief or a disappointment? Let us know in the comments below!
[Source: Sega Nerds]