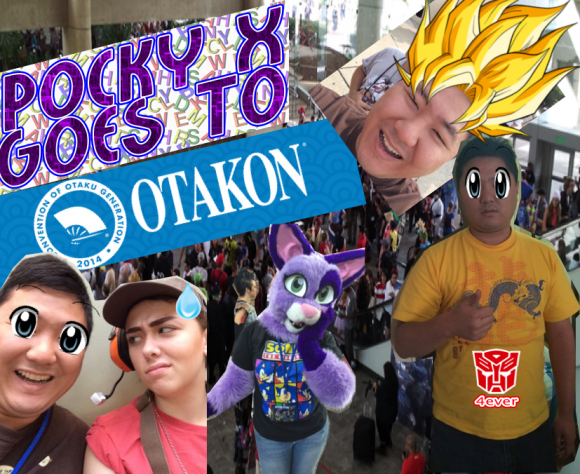 Dear Sega Addicts,
I find myself in a sea of dreams, laughter, and unshowered bodies, as I navigate the halls of Otakon; one of the east coast's largest celebrations of otaku geek culture. As I write these words, I am hiding from an overzealous Macho Man Randy Savage cosplayer who echos the eternal screams of, "OHHHH YEEAAAAAA" to everyone, regardless of if they're listening or not. It's very possible the body odor has combined into a perfect storm and is preparing to wipe out every nose in a quarter mile radius of the epicenter I am so horribly trapped in – and it's only the first day. Otakon is a beast; one that must be tamed and respected. Those unprepared will be swallowed up into the bog forming an endless sea of some of the most talented cosplayers I have ever had the pleasure of speaking with. If you proudly identify yourself as otaku, it's the only place to be. So what have I been doing here? I'm here to see all of the Sega/Atlus related stuffs, of course! I'm here to show you some of my personal highlights of the con, and that is in no way an excuse I used to charge my expenses to Brett's AMEX.
First of all, I've had a grand time waiting in two separate three hour lines to just even get my badge. After that was sorted out, I headed straight for the dealers room which I discovered had four lines and was over two hours long. Miffed, I finally decided to stand in another line to get into the gaming room. Hurray!
Otakon's game room is what would happen if the world's richest nerd just opened up his living room of 10 different TVs all playing different things. There wasn't all that much organization to the whole thing, but there didn't need to be either. It was a good time, and even sported a Sega classics like Rez and Typing of the Dead.
But the main feature of the game room was Project Diva F 2nd complete with BIG BIG BIG MIKU CONTROLLERS!!!!
And was even paid a visit from the virtual idol herself!
Was trying to covery as much as possible in my Day 1 review, so I didn't have time to wait in the line to play, but you can bet it's first on my list for Day 2 or 3!
My day ended with a trip to the dealer's room (yay! No line!) where I discovered not only the pretty guardian Sailor Moon…
but a load of Sonic merch!
Finally, no better way to finish up an Otakon post than some of the best cosplay!
It's a good time here in Baltimore and wish you all could be here with me! Seriously, I do. I'm starting to get the feeling that not everyone here likes me a whole lot.
Until next time. Ever yours, with a handshake,
Pocky X