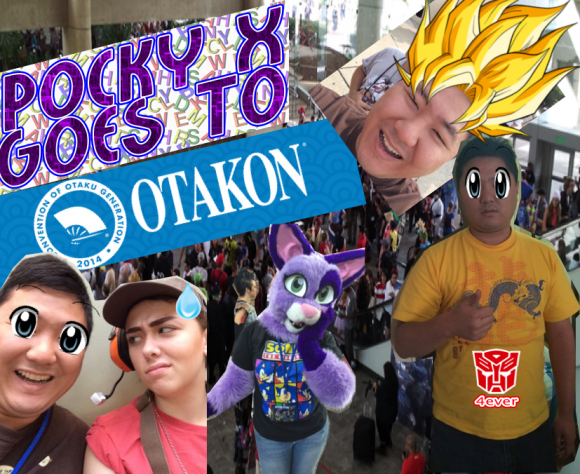 Dear Sega Addicts,
I'm barely awake as I took the actual day three off from writing to go into a post con coma. The whole thing is really a blur at this point, but I still have awesome pictures to post, and I suppose I have enough brain cells left to make something of a recount of events. Also, I really want cake. Seriously, where is my cake. Scotty promised me cake for doing these posts. (Note from Scotty – There is no cake and never was any cake.)
By day three, I was on a single minded goal: find and post pictures of cosplayers relevant to the interests of Sega Addicts. Well, I did some of that. Mostly, I returned to the game room to check out more Project Diva f 2nd because I was determined to up my score from the day before. It didn't happen, but I snapped some more shots of people having a good time!
So, now that I'm done gaming, my goal is definitely to check out all of the great cosplay…HOLY SHIT! A CORGI!
Okay, corgi is cool and all, but I really should…..no, I have to do this first.
Okay, definitely back to the cosplay. Here's all the amazing stuff I saw at Otakon!
Welp, that's all I got. I think I covered everything I could from a Con being one person and still trying to enjoy myself as well. In fact, I think I drained myself too hard. I love Otakon, and love all of the wonderful people who crammed themselves into a small room with me! You guys rock!
Ever yours, with a handshake,
Pocky X