Let's be honest with ourselves. We all know what the greatest racing game of all time is. It's not Gran Turismo, or Forza, or any of that realistic garbage. And it isn't Mario Kart, despite a certain powerup. No, clearly, the best racing game, and maybe the best game of all time, is Sega All-Stars Racing.
And I could say it's because the gameplay is nice and tight, or the audio and visuals were top notch, or even because the loads of Sega fanservice inserted in.
But no. There's only one reason it's the greatest thing ever put on a disc.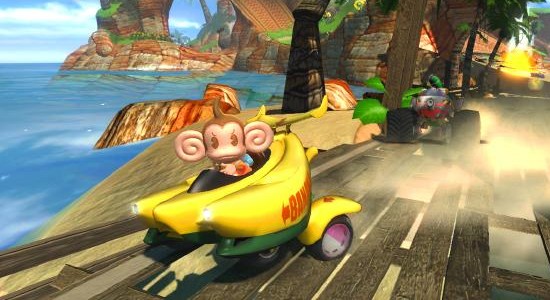 That's right. Not only can you run over banana peels like in every kart racer ever, YOU CAN EVEN RIDE THOSE BANANAS.