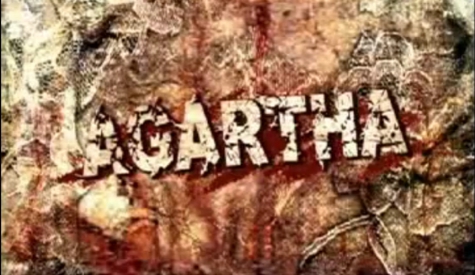 Among all the canceled Sega-related games I have seen so far, Agartha is the one that almost immediately picked my interest. First of all, it's a Horror survival game. Now, this genre certainly has suffered these past years, but at the time, it was THE genre. Everyone wanted to make Horror survival games and they sold quite well. 'Resident Evil', 'Dino Crisis', 'Parasite Eve' and 'Silent Hill' are only the most popular examples, there are numerous other series that have their own twist to the genre. 'Agartha' fits right into those times and it seems like it could have been an amazing game, if it ever would have been released… Hit the jump to find out everything about this unreleased game…
Agartha is already unique right from the start: The setting is different from anything gamers had seen in that generation so far, since it takes place in the mountains which are covered with snow. Now, normally you would assume this wouldn't make for a great setting for a Horror game, but it works surprisingly well if you take a look at the video.
The atmosphere is really well done, the music underlines it just perfectly. The graphics themselves are really impressive for the Dreamcast, especially if you take into consideration that this is an unfinished game. The animations seem quite elaborate for a game in its Alpha stage and the weather effects, like the snow and wind seem pretty well done. Unfortunately, there isn't much known about the actual story of the game. According to some sources, the disease that is shown here makes people thirsty to death, which is why those undead hang around the water sources so much. That saliva they vomit up actually carries the disease, so all the water sources are poisoned with it. The feeling of isolation and despair works really well for the game.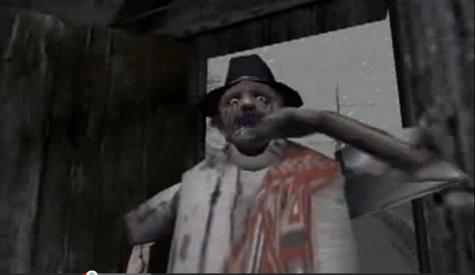 But what is the story behind the game? Well, as far as we know, it was being developed by an Sega-intern team in Europe, which consisted to a certain degree of former 'Alone in the Dark' developers. For those who don't know, 'Alone in the Dark' was a Horror-Series over at Infogrames which actually originated the genre to a certain extend, before Resident Evil came out. The development was cancelled as soon as the news arrived that the Dreamcast was done for. The studio behind the game 'No Cliché' was responsible for the early Dreamcast-Hit Toy Soldiers. Agartha was only showed off at the ECTS 2000 according to IGN and since there wasn't a lot of material back then, there isn't too much left from the title for us to see. If you look at the moody screens and the video however, the excitement surrounding the title back then is almost tangible again…