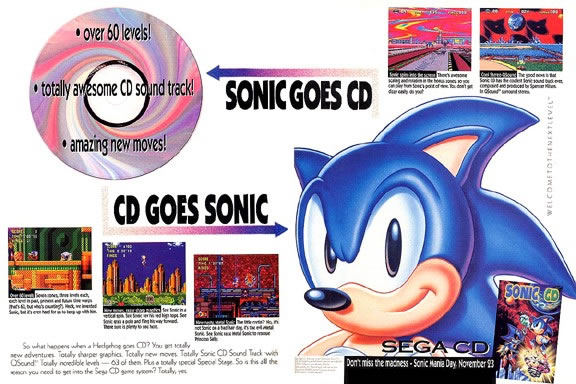 Sega recently confirmed that people who buy certain tablets from gaming mega store GameStop will receive the re-release of Sonic CD, slated for a December release, pre-installed and ready to play. This is pretty cool news to those Sega fans who have been in the market for a new tablet. It's strange to see this game as the bonus considering it's not supposed to come out for some time now, but why bite the hand that feeds?
Right now, gamers who purchase a tablet, including the Samsung Galaxy, Acer 100 and ASUS Transformer, being sold at 200 GameStop locations and online at www.gamestop.com, will receive a copy of Sonic CD, pre-installed and ready to play today- far ahead of its official launch in December. This exhilarating Sonic game is compatible with the proprietary Bluetooth gaming controller being offered with the tablets.
First Tails is playable and now this? Busy week for fans of Sonic's Sega CD outing.
[Source: Sega]