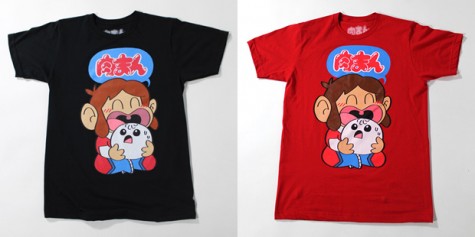 It's not everyday that you get a fresh news story about the one and only Alex Kidd, so you fans had better savor this thing.
Meat Bun is doing something right. Just a few weeks back, we got an awesome Samba De Amigo shirt (which I still pine over), and now we've got this amazing tribute to Sega's other beloved mascot, Alex Kidd. Adorable artist extraordinaire Ashley Davis devised this little number, which comes in black and red variations and will run you $24.
While you're there, you'll definitely want to have a look at the Needlemouse shirt they have up as well. They don't offer any explanation (I assume to avoid getting in trouble), but if you hit the jump and look at the design, you'll know what I mean when I say GO BUY THIS SHIRT.
[Source: Destructoid]